Year 11 Romeo & Juliet performance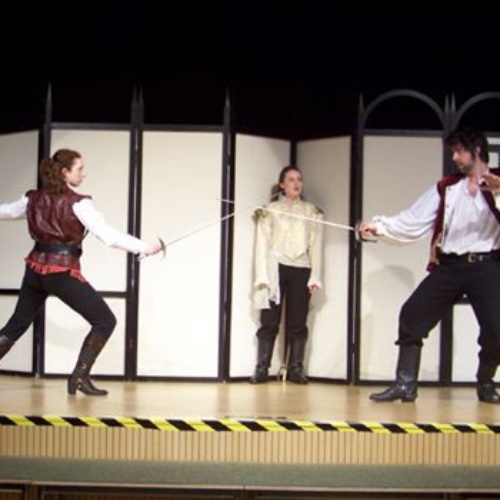 On the 9th of November, the English department brought in a group to perform 'Romeo and Juliet' to students in year 11.
The following account is written by one of our students in year 11.
In year 11 we have been studying the play since September. The department wanted to show us what the play feels like from the point of view of the audience.
The first part of the performance was up until the start of Act 3, where one of the main characters Tybalt is killed by Romeo. In watching the performance we were reminded again that this scene is the turning point of the play.
Even though most people know the main plot of the play, it's not until you really look deeper into the language that you get an idea of what Shakespeare was trying to say - and even find out a bit about Shakespeare's character himself. The performance highlighted certain parts of the plot that we perhaps had not thought about before when studying the play in lessons. It made us see the play from a different perspective, which was helpful.
Overall the experience was definitely valuable and we thank the entire English department for providing us with this to help complement our learning. Our Year 11 English teachers had spent a lot of time helping us analyse the performance and using what we watched to help us improve our writing. I would like to express, on behalf of all year 11s, our appreciation to the English department. I hope that there will be opportunities like this for us in the future!