Year 13 Economics Conference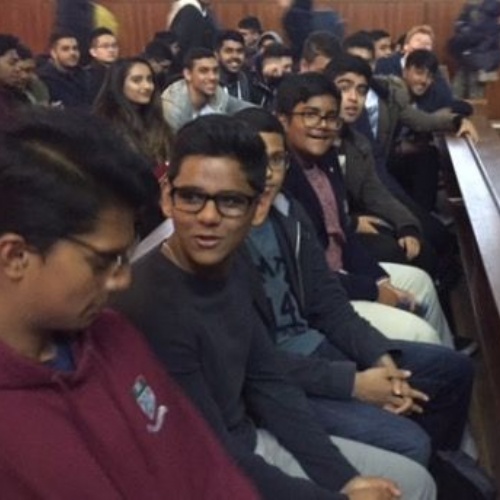 On Monday 28 November 2016, the Year 13 Economics students had the great opportunity of attending an Economics conference at City Temple Hall in London, which was to host many big name speakers in the economics world.
Below is Rickveer Sohal and Reenal Pankhania's account of the visit.
Students of Langley Grammar were fortunate enough to be able to listen in on more than seven speakers, which included the likes of Tim Harford and John McDonnell, who is the Shadow Chancellor. The main aim of this conference was to educate and inform current A-level students about significant events in the economic world, which would not only help them with their studies but enhance their interest in the subject.
The talks were 30 minutes each, enabling students to capture a lot of interesting information at once, with the chance to ask any questions at the end. Tim Harford, a well-known author in the economics world, presented first and took us through the origins of important economic theories that we take for granted. Many found this interesting.
Key economic issues surrounding the UK economy as well as the world economy were discussed throughout the day, ranging from the Shadow Chancellor talking about the concerns faced by the UK economy to Hugh Pym, a health editor for the BBC, informing everyone about the expenditure on social welfare and health, by the Government. Following the recent Brexit Vote in June, this was the main focus of interest for many talks, and students were able to hear the range of opinions on the matter.
This year, especially, has seen vast amounts of economic issues, and this conference really highlighted these issues in an informative but professional manner, that students found interesting. From the conference, many students have broadened their knowledge on these significant matters. We are grateful to the staff in providing us with the opportunity to attend.