Year 7 Pantomime Trip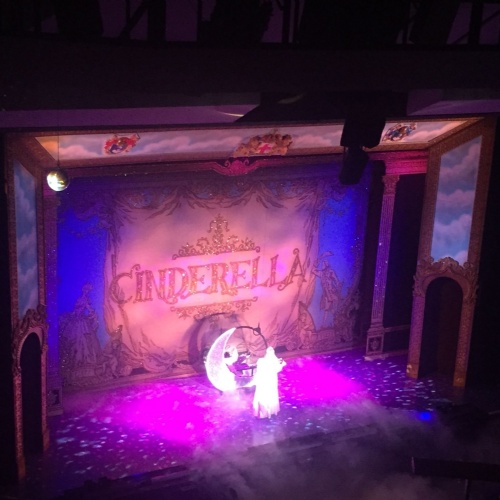 On Thursday 15th December, year 7 visited Wycombe Swan Theatre to watch a spectacular pantomime, Cinderella.
Below is Sneha Sheshappanavar and Inaya Iftikhar (7H) account:
The trip was organised by drama teachers Miss Northcott and Mrs Andrijasevic. First of all, the year group was divided into 7 groups before being taken to High Wycombe by coach. It took us about forty-five minutes to reach the theatre, where we received our tickets. We hurried excitedly to our seats and waited in anticipation for the peformance to begin.
The stated purpose of this trip was to provide us with the opportunity to learn from the skills and techniques used by the actors. We saw how the actors could blend humour with tragedy, with great dramatic effect. Further, we saw how the actors interacted with the audience to keep them engaged throughout the performance.
One of the highlights was hearing the jokes told by the actors. They really made the crowd go wild! Also the music was spectacular! We thoroughly enjoyed the trip; it was a very entertaining festive experience. Thank you to the drama department for organising the visit for us.