Badminton Club
Stay active with our Badminton Club on Sunday mornings at LGS Sports Centre. Dip in when you want to without making an 'every week' commitment. No membership fees! Just turn up and play for fun, a bit of fitness and enjoy a little friendly competition. There are no courts to book, everything is organised for you.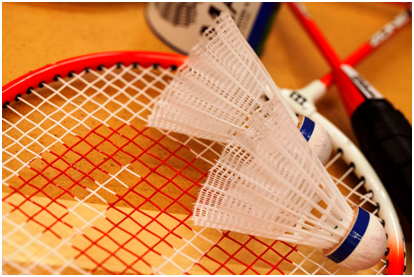 Prices
The price of each session is £4.00 per player.
Please pay at reception and then sign in before making your way into the Sports Hall. Those attending for the first time will have to complete a Badminton Club membership pack.
Timings
10.00am - 12.00pm. Sessions start at 10.00am on the allocated dates (Sunday mornings), to allow players warm up time. Players are welcome to arrive 5 or 10 minutes earlier to enjoy a warm up. The Club will finish at 12.00pm.
Equipment
Shuttlecocks are provided free of charge. One shuttlecock is allocated per court. If you need another shuttlecock during the game, please go to the table situated in the sports hall for a replacement. Racquets can also be provided (£1 hire charge). Please see a member of staff who will happily provide you with one. Please return your racquet at the end of the session.
Rules
Normal badminton rules will apply. Please note that now every time you win a rally, you score a point. Starting from zero, the first person to reach 21 points wins the game. Remember singles is 'long and thin'! Any questions or queries please seek Craig and he would be happy to help with any problems you may have.
Format
• Courts are numbered 1 – 4. Please try and position yourselves on a court depending on your confidence/ability.
• If you consider yourself as advanced please play on Courts 3 and 4.
• However, if you consider yourself as a beginner please play on courts 1 and 2.
• The benches positioned to the side of the courts are designed to help form a queuing system for those not on court. When a game finishes, the next people in queue will then go on to play on that court.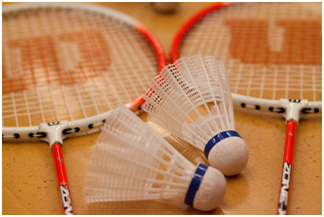 • When a game has finished, please walk off the court and join the back of the queue.
• Depending on numbers and any demand, Court 4 may be allocated as a singles court with a winner stays on format. Please note that a player cannot stay on court for more than 3 games.
• Please try and play with as many people as possible, this is a social badminton club and we want to encourage a nice friendly atmosphere.
For more information and to check dates contact
Email: sport@lgs.slough.sch.uk
Call: 01753 598 363