Oliver Set Painting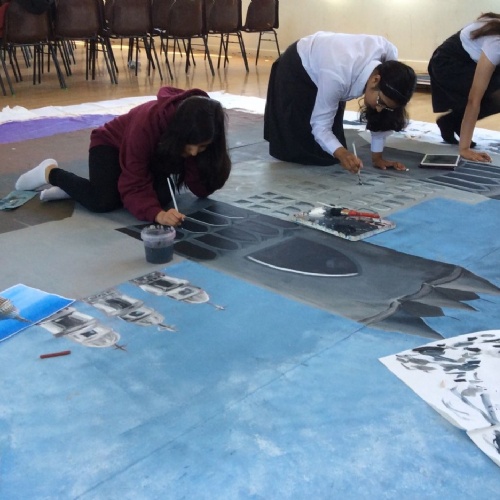 In the build up to the much anticipated performance of 'Oliver', the GCSE art students spent two days working hard to paint London's skyline around St Paul's as the backdrop for the school production. Esha Verma's explains more below ...
When we first saw the size of the backdrop we were taken aback and the task we had been set. It soon became apparent just how time consuming and long the process of painting it would be.
The students, along with the teachers of the art department, started off by blocking out the basic colours of the buildings and the sky. With everyone's hard work with paint rollers and brushes in hand, we managed to finish that within an hour.
Next, we added tone to the buildings and painted the skyline. The majority of the art students finished up covered in grey and blue paint to match the set!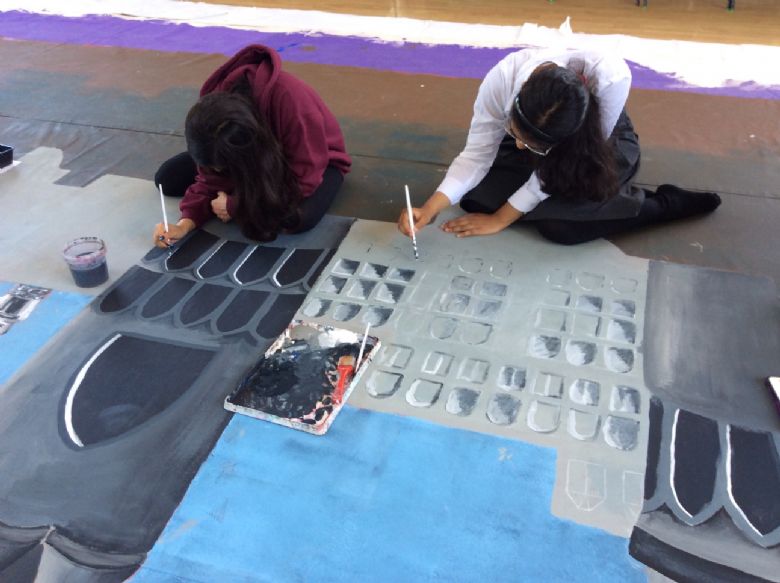 On the second day, the finer details of all the buildings were painted on. This part was vital since it made the set look realistic. However, painting each and every window and crack of the buildings was rather repetitive!
Despite being presented with a difficult task we managed to finish the backdrop in time for the show. Seeing the final outcome made the effort worth it for everybody involved.