More DofE Gold Success
Haddon Lionel Ganippa (Year 13) recently celebrated receiving his Gold Duke of Edinburgh (DofE) Award. Below he describes some of his experiences in undertaking the award through Langley Grammar School.
I decided to use my weekly swimming sessions for my physical section, which encouraged me to improve my swimming technique and my overall fitness. Languages have always been a passion of mine and so I decided to share that passion by volunteering at LGS French club. It was a wonderful opportunity to help students learn French. It also helped me to develop my communication skills as well as my patience. As a musician, I enjoy singing and I found that doing the Gold DofE Award helped me to develop my confidence in my musical performances in all my vocal ranges.
My one week residential at the Revitalise Centre, Netley was the most enjoyable time I had in my DofE Award. I was with those who were physically and mentally less able, providing support, help and entertainment. I was really touched when the mother of one of the residents approached me and thanked me for the wonderful care I had showed to her daughter. It was heart-warming and humbling to see that the care I provided her daughter left a lasting impact on her. Volunteering at Revitalise has made me more aware of the struggles and hardships others face in life and it has left a significant impression on me not to take things for granted.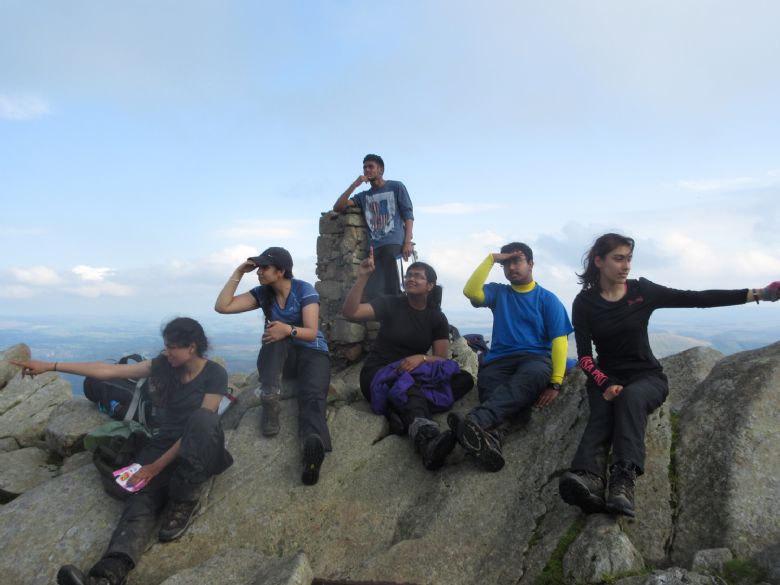 The expedition lasted for four days and three nights in Snowdonia. On the first day of our practice we had all four seasons in just 2 hours, from snow to the summer sun! Despite the weather, the views were incredible from the tops of the peaks. We faced hardships but as a group we overcame them. The expedition definitely brought out the best of us and we would not let the rain dampen our mood - though we were tempted!
I was invited by HRH The Duke of Edinburgh to attend my Gold Award Presentation in the gardens of The Palace of Holyrood, Scotland on Thursday 6th July 2017. It was a great honour and privilege for me to be at the very last presentation HRH The Duke of Edinburgh would attend before he retires after the Summer. My certificate was presented by Dr. Julie McElroy who had a remarkable story of how the Gold DofE Award has helped her to dream, aspire and reach in her life. She told how having Cerebral Palsy has resulted in walking difficulties along with a speech and hearing impairment and manual dexterity problems. Despite these challenges she managed to achieve the Lord Provost's Award for international leadership and Fellowship of Cardonald College in recognition for her work in equality and diversity.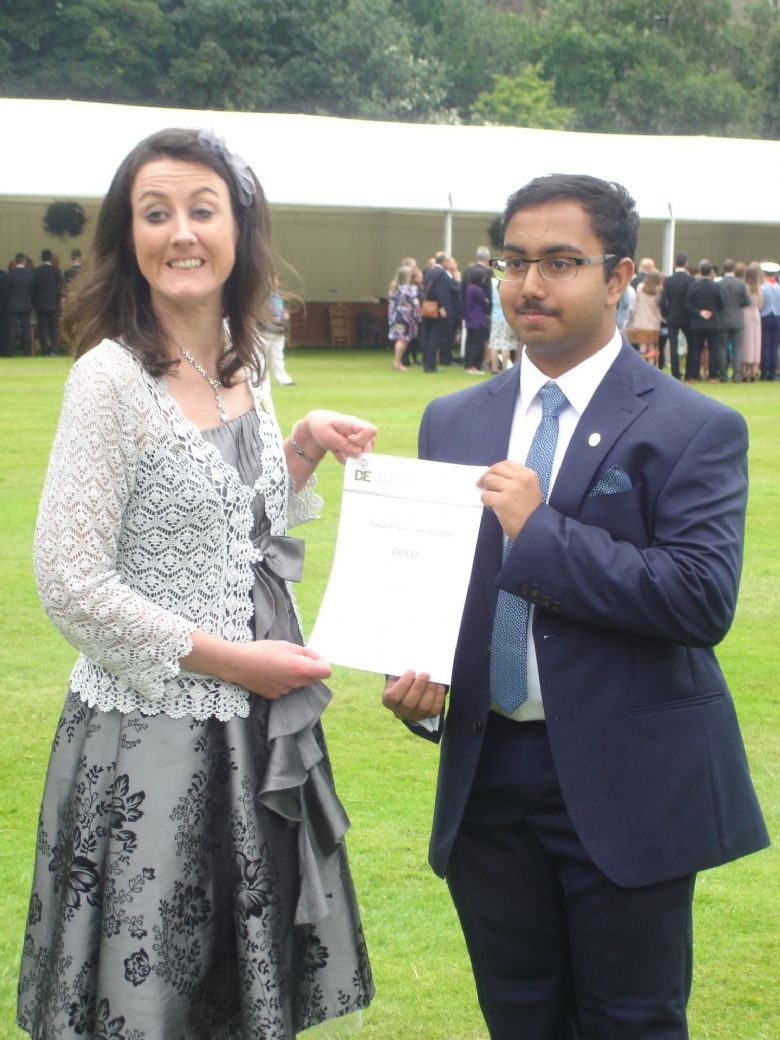 I would personally like to thank Mr Podbury for all the help and support he has given to help me achieve my award. I would like to take the opportunity to also recommend the Gold DofE Award for anyone who is interested. It will challenge you, but it will help you develop as a person and give you memories and life time experiences that you definitely will never forget. This is more than just an award. It will definitely teach you that the challenges and pains you endure are only temporary, but the success and achievement that follows last a lifetime!