Year 12 Botswana Expedition Team 1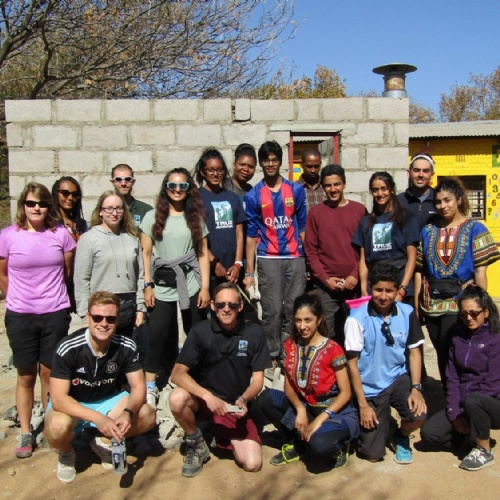 A once in a lifetime experience, the Sixth Form summer expedition to Botswana consisted of trekking, project work and a little rest and relaxation.
This article is written by Jai Hullait in year 13.
Definitely not a holiday, the expedition to Botswana was physically and emotionally difficult but rewarded us with a once in a lifetime experience. Every year the school organises a year 12 expedition overseas. This year was no different as two teams with 25 students in total headed to Botswana.
For us to go on the expedition we had to raise money to cover the costs. Most of us fundraised, for example, by selling refreshments at school events such as open evenings and acquired a part time job.
The expedition consisted of three phases which were the trek, the project and some rest and relaxation at the end. The trek phase consisted of a 35km hike whilst carrying our 65 litre rucksacks filled with food and equipment over three days. The project phase consisted of the entire team building a toilet block at an infant school so the children there didn't have to walk as far to go to the toilet.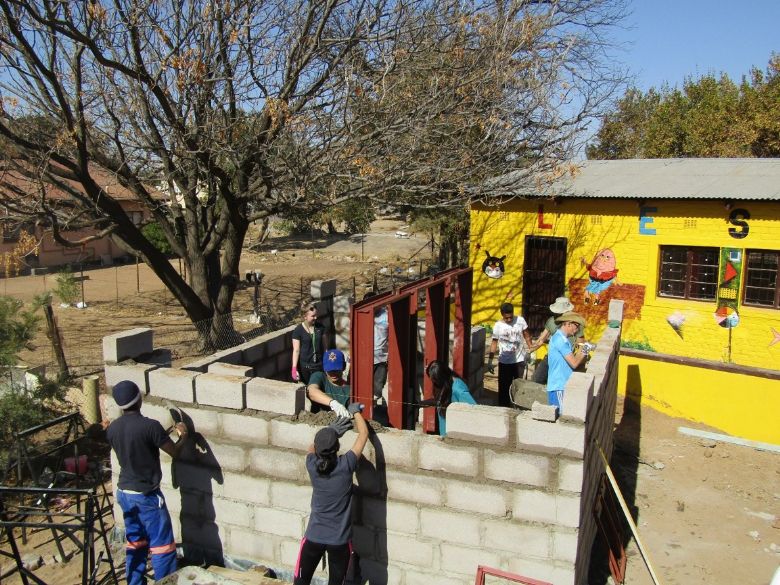 The expedition taught us many survival skills such as how to start a fire from scratch (something we watched the Kalahari bushmen do), how to manage a budget for 16 people for two weeks and how to adapt to different situations that we would not encounter here in the UK. These included getting stuck in the desert for seven hours due to a broken-down vehicle! After spending so much time as a group it allowed everyone to form very close bonds.
We enjoyed immersing ourselves in the local culture. The most memorable experiences were formed through interaction with the people including dancing with the local children at the presidency weekend celebration. And, after seeing the difficulties some of the locals face in rural Botswana, we began to appreciate the facilities and opportunities we have living in the UK.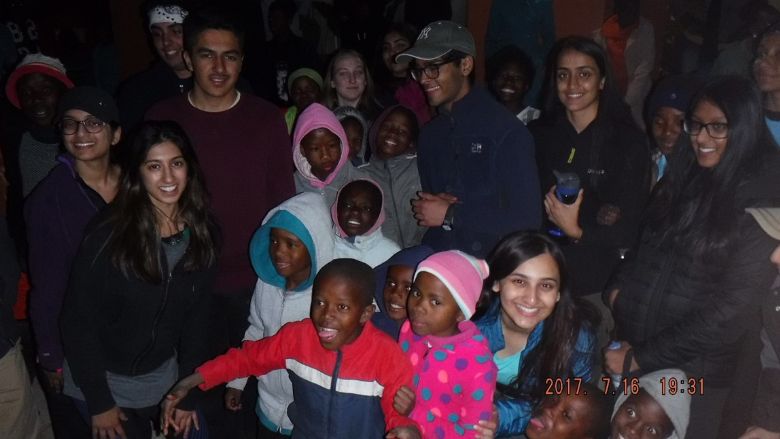 The trek and the project were both incredibly rewarding phases as we overcame many obstacles along the way and developed an even stronger sense of teamwork. It was great to see the completed toilet block, built from scratch. The locals were very appreciative of what we did for them.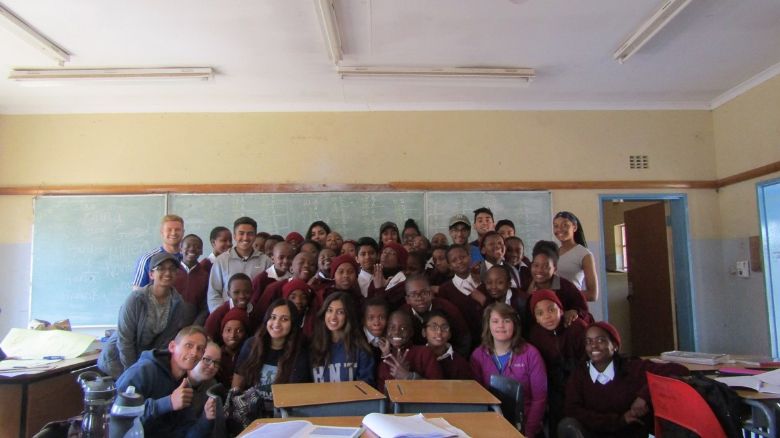 Overall the warm welcomes we received everywhere we went in country meant we had an enjoyable time and made memories that will stay with us for our lifetimes. We are very fortunate to have had an opportunity like this, so if you are reading this as a student at LGS you should consider doing an expedition in the future. They are a fantastic, challenging and unforgetable experience.