Asthma Bus Visits LGS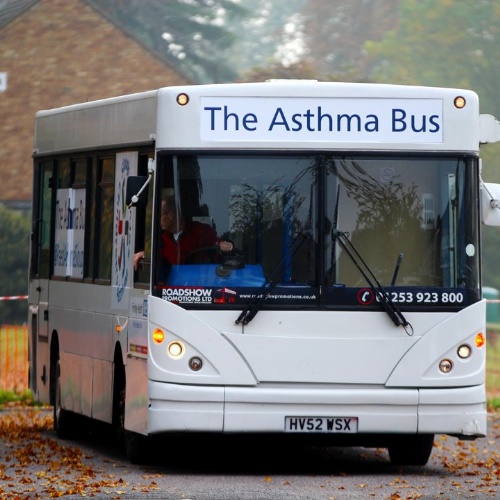 On the 28 September, the NHS Slough Children's Asthma Service visited Langley Grammar School to provide information and advice to students who suffer from asthma, with the aim of improving their health by equipping them to better manage their condition.
Nimrit Sohal in 11V describes more below.
The health professionals on the asthma bus explained the condition clearly, giving us a greater understanding of the symptoms of asthma and how to best manage them. We were also given the opportunity to talk openly about how serious our conditions were. Our use of our inhalers were also reviewed and we found out about the impact of allergies on asthma. In particular we learnt how several practices including consuming fizzy drinks, being out in the cold weather and long distance running can affect the condition. This information provided us with a better understanding of the condition and the importance of compliance with treatment.
Overall, having the asthma bus visit LGS was a positive experience and the students chosen would like to thank everyone involved in making this possible. We gained a lot from it and now know much more about the condition.