Year 10 DofE Students Learn First Aid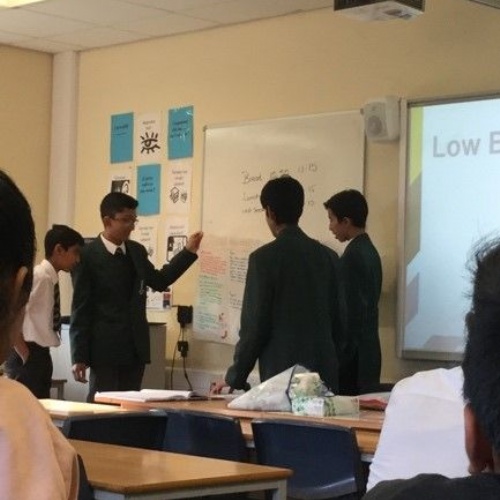 On November 15th, trainers from St. John Ambulance visited our school to provide Duke of Edinburgh participants with first aid training.
Shreya Ramteke in 10S explains more below.
We were kindly introduced to the members of St. John Ambulance and then we parted into three different rooms to be taught individually. After a short introduction about the organisation and the importance of having a First Aid course, we then started talking about how to increase the amount of people receiving first aid training from 5% to 80%, as in the case with many other European countries. To begin with, we discussed allergies and asthma. Within this topic, we were taught about inhalers, when to use which type and mainly, how to use one correctly. Next was the second most important topic, the recovery position. We learnt the main steps on how to put someone in the recovery position, and when we should do this. After all of us had memorised the steps, we moved to another classroom. Here, we physically put our partners in the recovery position. We returned to our original classroom and learnt about choking. We then watched a demonstration of what to do when someone is choking, depending on their age.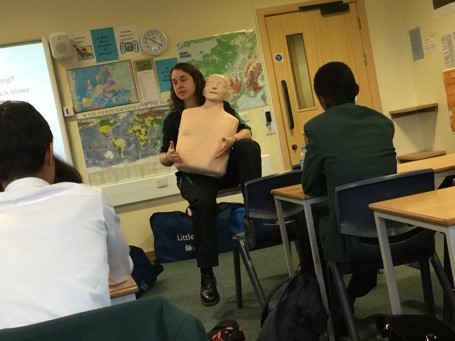 After a short break, we found ourselves learning about cardiopulmonary resuscitation (CPR). We covered the main points about what to do if someone is unconscious and has stopped breathing. We then walked into the other room to practice CPR on dummies. This included chest compressions and rescue breaths. We all took turns to practice, until everyone had a go. Next, we were shown how to use a defibrillator.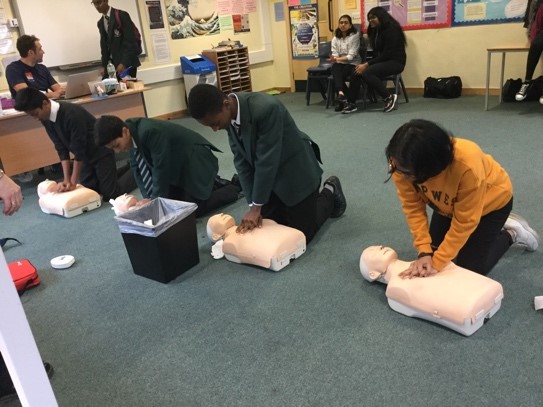 We went back to our original classroom and we all got into groups to make a poster about a specific given topic, such as grazes, bites, stings, and more. After lunch, we took turns to present them to the rest of the class. We finished the day content, with our First Aid certificates in hand as well as a small guide book that had everything that we had learnt throughout the day. It was great!