Junior House Music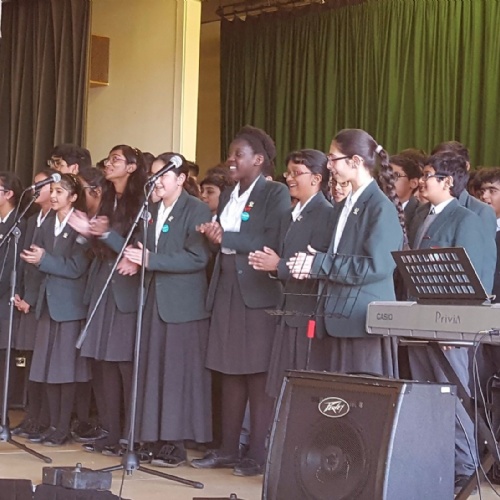 On Friday 15th December, years 7-9 participated in house music. The competition was of a high standard and enjoyed by staff and students alike. The audience were treated to a eclectic mix of wonderful performances from our talented students in the lower school.
This article was written by Sankeerat Sidhu in 9V.
This year included the first ever Clarke House music performance and it was very enjoyable. All houses' performances were extremely entertaining, with students in year 9 compering and adding some festive humour to proceedings.
Each house performed well with an ensemble, composition and solo acts, which were then followed up by the house song involving almost everyone. Whether students are musical or not, everyone was welcomed and many people discovered that they had a talent.
All houses performed extremely well, however there could only be one winner. The judges came back with their results, which everyone was excited about. Whilst they were deliberating the teachers gave us a musical piece that really got everyone going. Who knew they could sing so well?! In the end Robinson had impressed the judges the most and emerged victorious. Well done to them.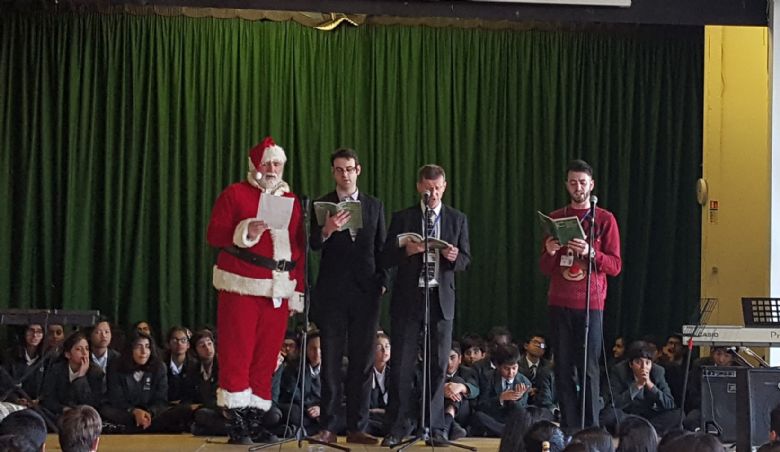 I would like to thank the music teachers and all the staff that allowed this festive event to take place as it was enjoyed by all.