Robotics Club Success
Students from the Years 7-9 Robotics Club took part in the First Lego League regional finals at the Winchester Science Centre on 14 December and successfully secured a place in the national finals.
This article was written by Mr Oakley
The school entered two teams - the Langley Engineers and Langley Roboteers in the competition. Each team had to develop a Lego robot using Mindstorms programmable bricks to perform a variety of tasks on their challenge board, present a research solution and complete a survey to evidence how they worked as a team and designed their robot.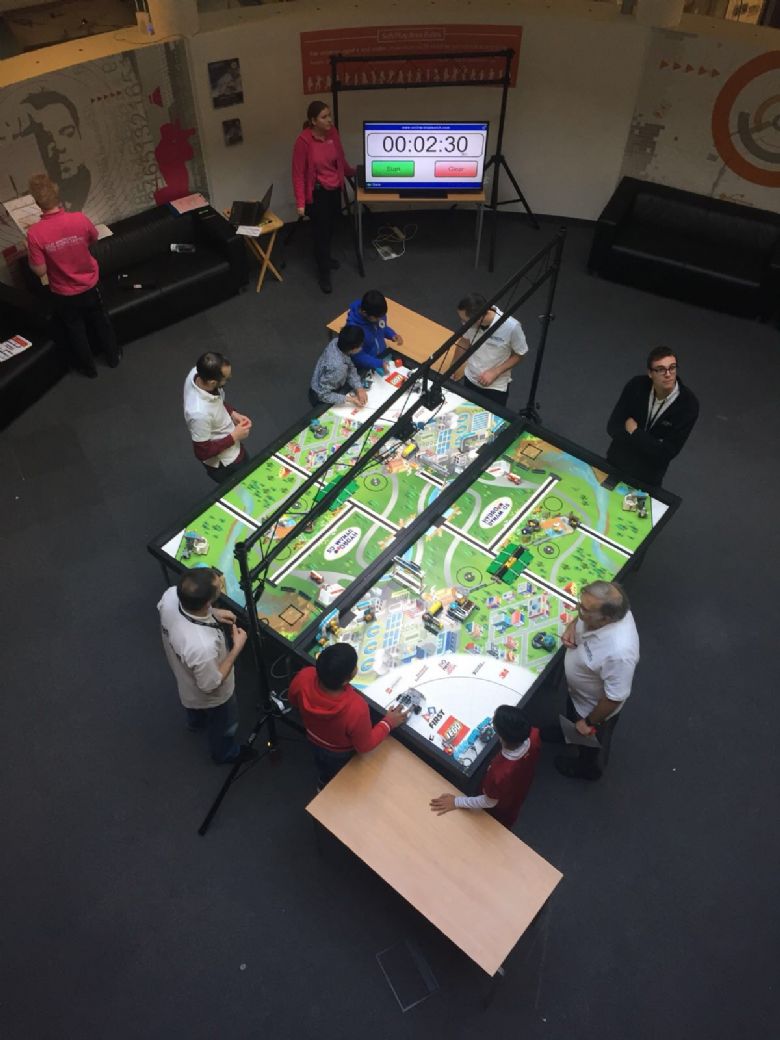 It was tense all day, feeling under prepared initially (it was our first time) the Langley Roboteers quickly developed a lead on the Challenge game board, of 70 Points. Langley Engineers had practiced less and were less successful but still performed well. Throughout the day it was touch and go whether we would keep our lead, unfortunately we didn't quite manage it on the game board!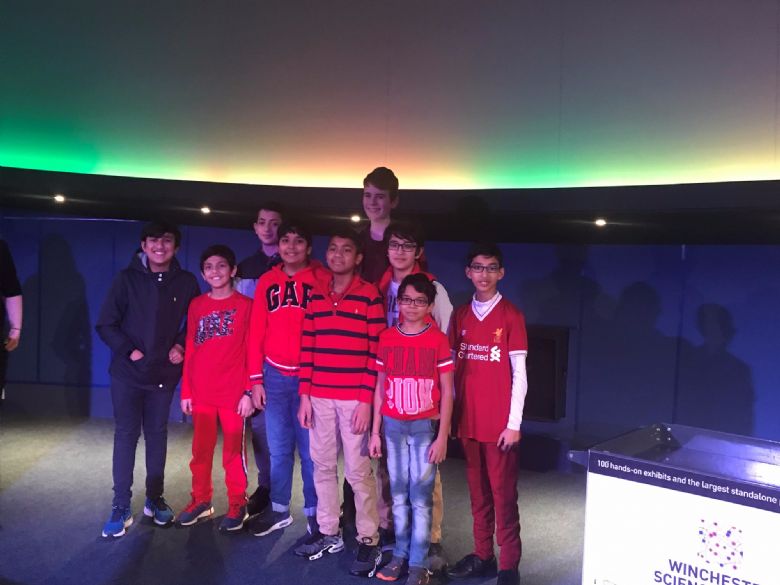 As we approached the end of the day we were none-the-wiser what the overall results would be. We were left in suspense until the final announcement came that we were second overall and the Roboteers would proceed to the national finals in February! The judges also praised us for our teamwork!
A very tired but elated group returned to the minibus for the long drive home, excited by the opportunity to compete in the national finals! Thanks to Mr Oakley, Mrs Jenkins, Mrs Grover, and Arjun and Michelle for coaching the teams and driving us there!