Year 9 Chocolate Workshop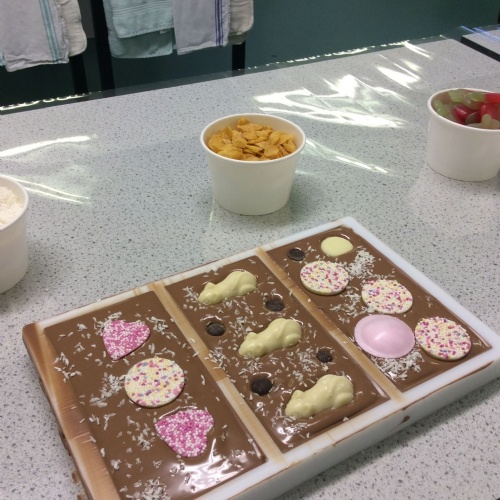 On Thursday 11th January, around 40 year 9 students took part in a chocolate workshop, organised by our Design and Technology department. It was a very popular and enjoyable event, not least because the students could take home and eat their chocolate creations!
This article was written by Amolika Bansal in 9K.
When we started out we were all extremely keen to eat the chocolate and the decorations: they were simply mouthwatering! We were given a mould to create the shape of the chocolate bar and then added various chocolate buttons and sweets as decoration.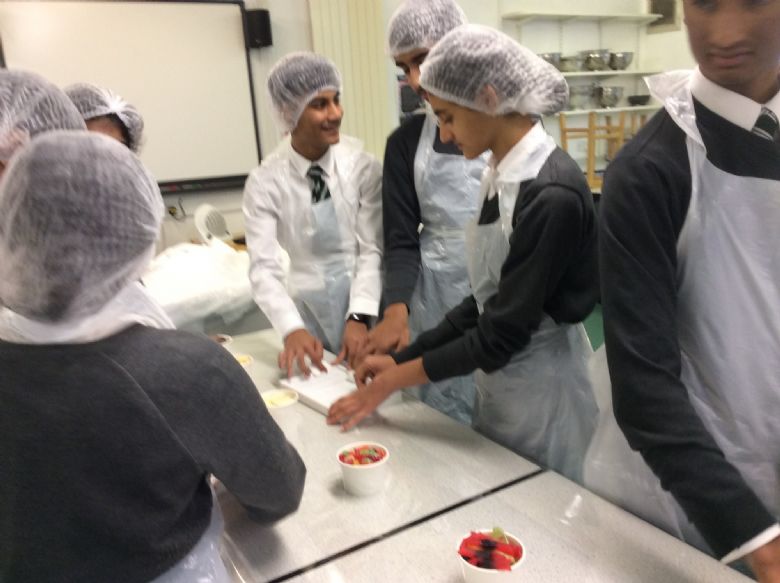 After we had completed the chocolate bar, we moved onto the chocolate lollipop which we also decorated with chocolate and sweets. Once created both the bars and lollipops went into the chiller to set.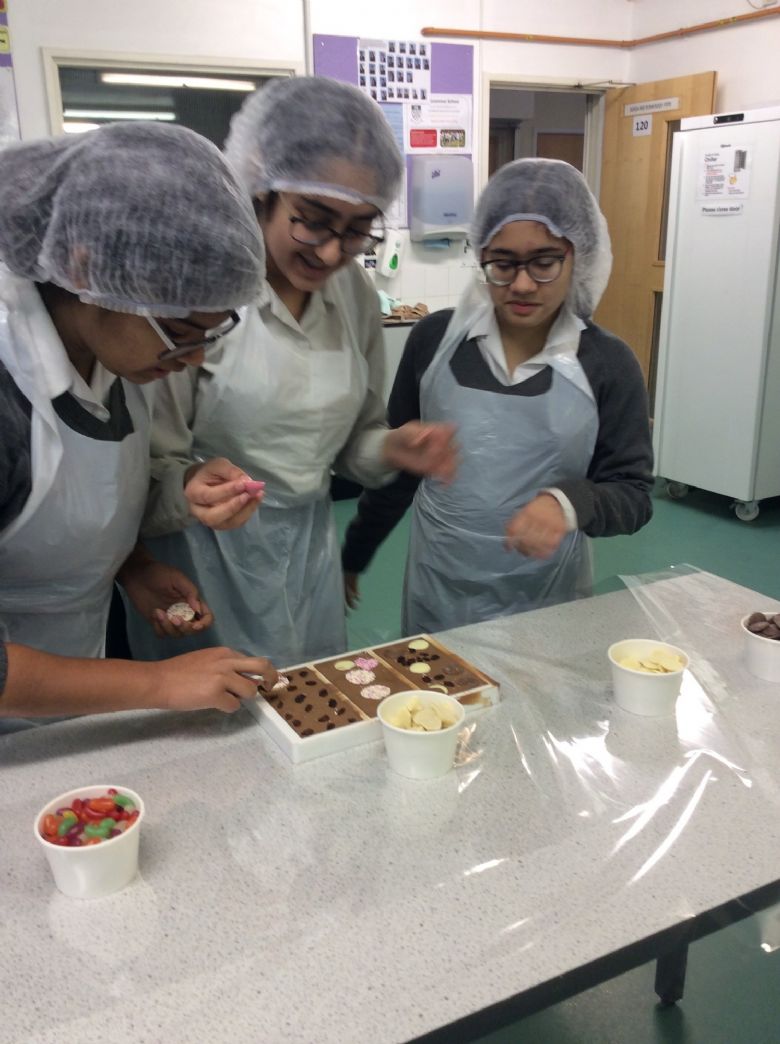 While we were waiting, Rosie, the instructor, taught us about the history of chocolate and how it is made, which was very interesting. As soon as the chocolate had set, we completed our creations by wrapping them in plastic and pretty bows.
Overall, the workshop was a great experience. As well as the coming away with the chocolate, we had the chance to bond with people we don't normally work with and learn something new. I don't think that there was even one of us who followed the "don't eat the decorations" rule! I would like to thank Mrs Toor and Rosie for providing us with such an enjoyable opportunity.