Langley Roboteers at National Finals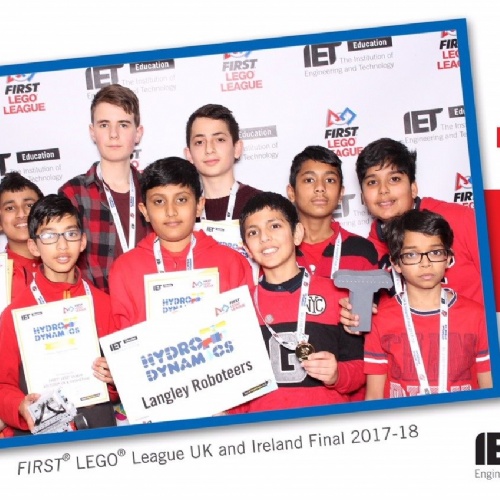 Langley Roboteers performed admirably against very tough competition from 50 heat winners from all over England, Ireland, Scotland and Wales in the national finals. Mr Oakley, the teacher in charge of the group explains more below.
After succeeding in the regional heat a group of students from Langley Grammar were invited to attend the national finals in Bristol. Although they didn't manage to come away with any trophies this time, the students should be commended for their efforts, giving up many lunchtimes and attending sessions after school to prepare for the competition. The standard was extremely high and proved a steep learning curve for them. The students learnt a lot from their performance and from watching other teams. Even though they were a little disappointed not to win they should remember that to even reach the finals was an achievement in itself.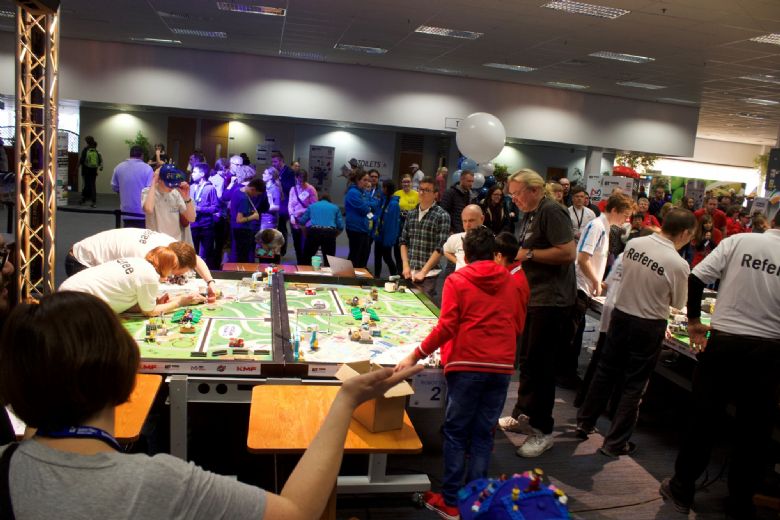 Robotics Club will return later in the year. I look forward to seeing what the students will be able to achieve now they've honed their team work and project management skills. If anyone else wants to help the students they'd be most welcome to join us.