Year 7 Kingswood Residential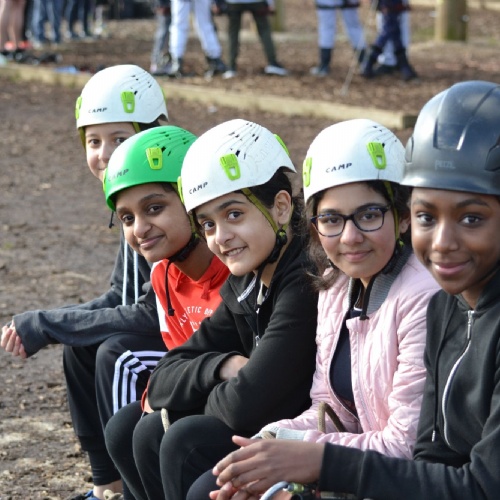 From 7th to 9th March, Year 7 visited Kingswood Activity Centre in Ashford, Kent to learn the values of teamwork, communication and to make new friends!
This article was written by Kiran Anand in 7R.
On Wednesday, we set off to the activity centre. After arriving, we took a tour of the enormous place, including our dormitories! Afterwards we were taken to our first activity, which in our case was 'Team Tech'. This was a team building activity where we had to build structures using building blocks, nuts and bolts.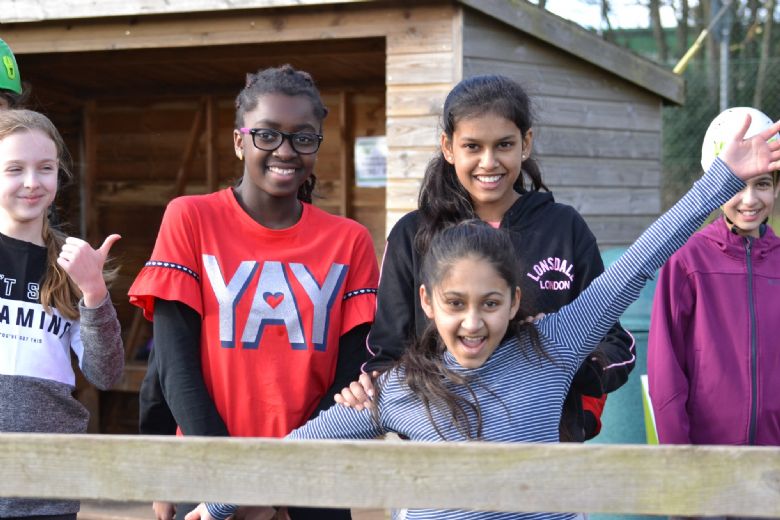 In the evening, we all sat around a campfire for singing and story-telling. We even had a talent show! We headed back in for a warm glass of hot chocolate and a good night's sleep.
The next day was jampacked with activities. The activities enabled us to communicate and work as a team, as well as having fun! The highlights of our day included the 3G swing (we worked as a team as we hoisted two people up in the air) and Nightline (we are blindfolded and had to go through muddy obstacles). For our second evening activity, we had a disco! We danced and sang along to catchy tunes! After such a tiring day, we soon dozed off to sleep.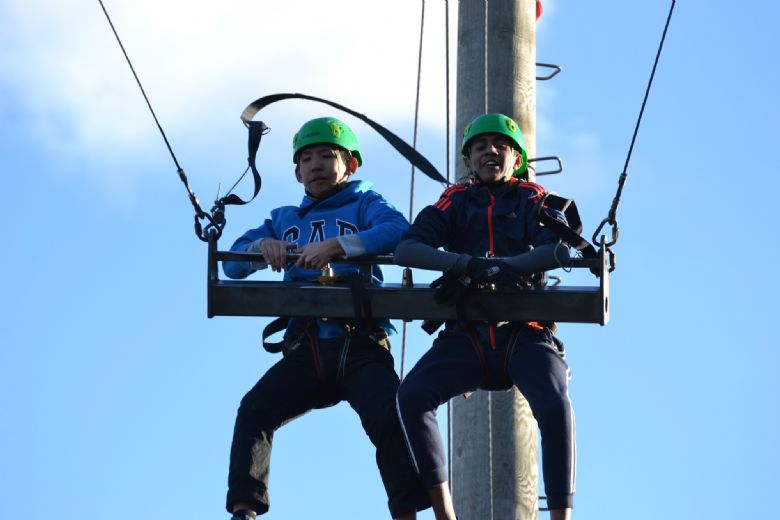 On the last day at the centre, we woke up to two more activities: Jacobs Ladder and Rock Climbing. These both required determination and stamina. We could not believe that our time at Kingswood was over when we were back on the coach; it had all gone so fast.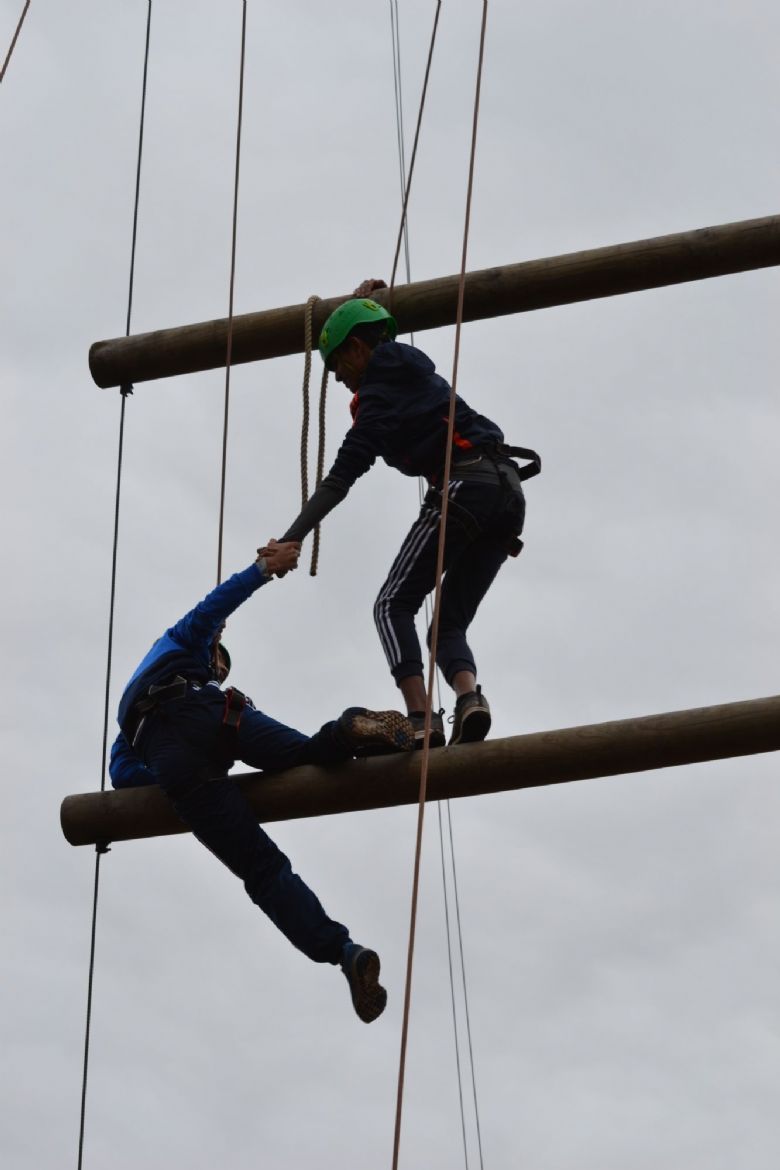 We would like to say thank you to all the teachers who came with us on the trip to supervise us (and for providing us with biscuits when we were hungry!) A very big thank you to Mrs Close for organising this amazing trip!