Year 8 Geography Trip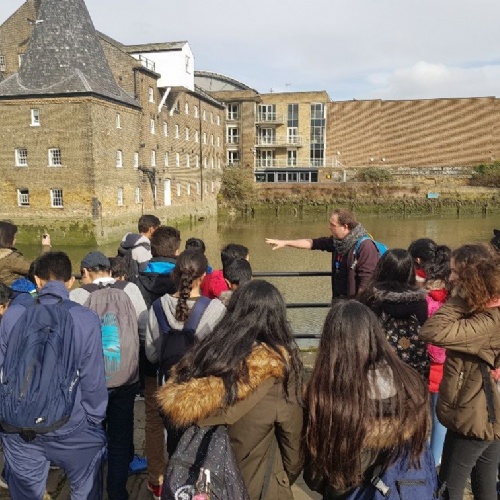 Our Year 8 Geography students recently travelled to the Queen Elizabeth Park in east London to learn more about the different approaches to managing river flooding along the River Lea and River Thames.
This article was written by Waleed Arif (8H).
After a long coach journey we arrived at our destination: the new and beautiful Queen Elizabeth Park.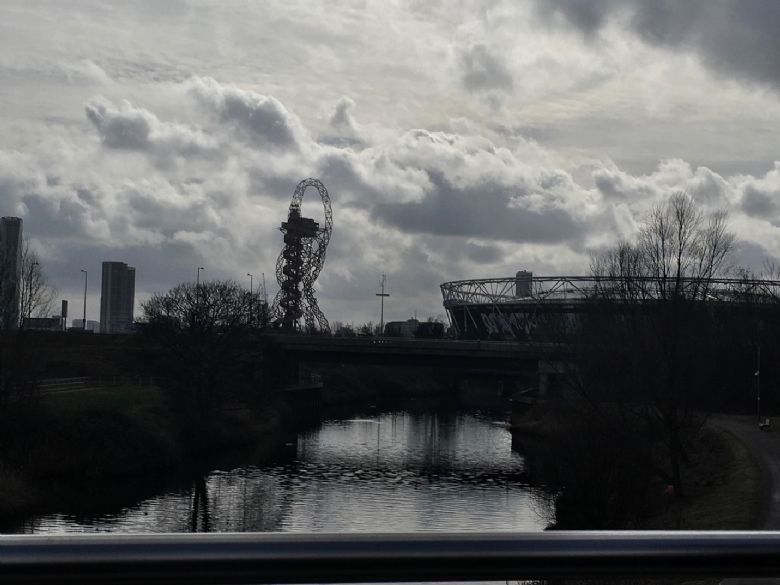 There we were joined by our tutors from the Field Studies Council who gave us a brief overview of the history of the area and how over time housing had increasingly been built on the flood plain of the River Lea as London expanded east.
After this setting of the context, we began our data collection programme, first walking over a bridge across the Lea to measure the width of the river channel. We also calculated roughly, how far up we were from the bridge by using our GIS app, Survey123.
We then travelled downstream to the Three Mills Lock. This lock helps protect the Queen Elizabeth Park from flooding from the tidal Thames. This was an example of hard engineering, in contrast to strategy used upstream: a new wetland area created to increase the capacity of the channel.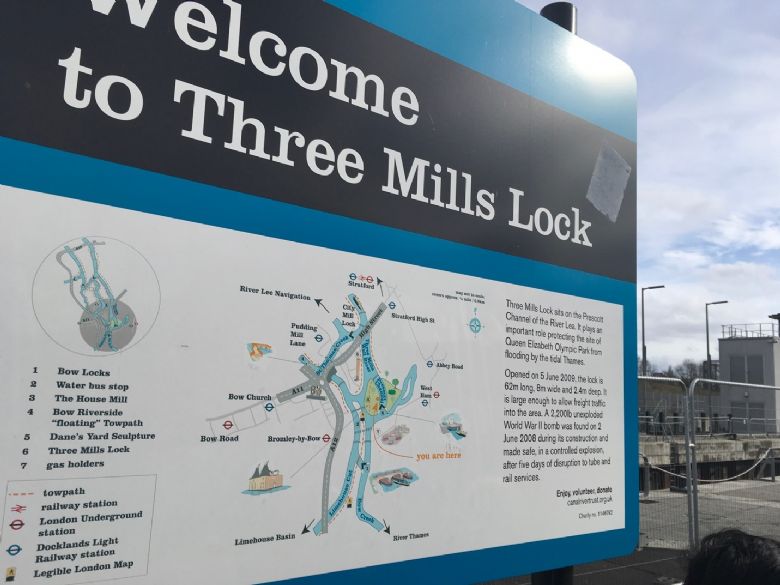 We also saw the Thames Barrier which due to the future effects of climate change might be rebuilt and will cost an huge amount of money. The Thames Barrier as it is now cost billions and the rebuilt Thames Barrier will cost even more. However, the economic benefits to London make it justifable.
Overall, it was a interesting day: we learnt about the need for flood defences and the different options available. I would like to thank all of the staff who accompanied us to this amazing trip. As well as the tutors who guided us all around these magnificent sites.