Year 7 teams compete in Race for the Line regional finals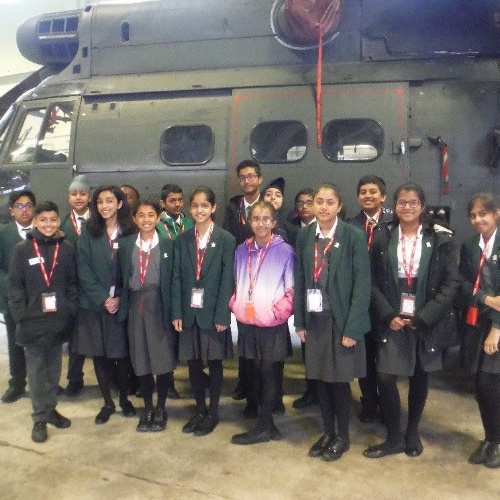 Following our year 7 Focus Day, 'Race for the Line'; four teams of students qualified to take part in the Regional Final where they raced their rocket cars against students from other schools. The event took place in at RAF Benson in Oxfordshire in a huge aircraft hangar.
In computing lessons prior to the regional finals we investigated the effects of different racing car designs on airflow and pressure using a wind tunnel app. On the day, we then used this new knowledge to develop improved designs for our racing cars. However, despite our best efforts, our final designs did not manage to be the fastest, so we left without winning and trophies.

Image: Bloodhound Car and using the 'Pressure' view.
Despite this, it was a great day with team work, design and sportsmanship being paramount. We competed against 25 other teams on the day and our best team came 11th. We were fortunate as the RAF moved both a Chinook and Puma helicopter into the hangar for us to see and appreciate their size up close.
Our results at the Regional Final are as follows:
| | | |
| --- | --- | --- |
| Place | Team name | Time (sec) |
| 11th | Is This The Navy? | 59.3 |
| 12th | Expired LIDL vouchers | 59.9 |
| 15th | TUTUS | 60.6 |
| 17th | Refreshed Milk | 62.6 |