Friendship in Music Concert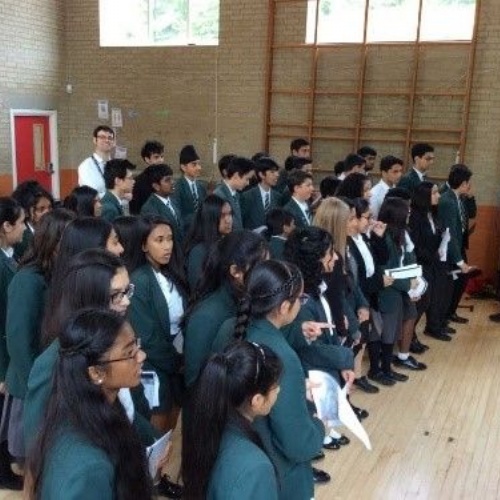 On Tuesday 22nd May, students in the school choir, guitar club, jazz band and a few solo performers visited St Bernard's Catholic Grammar School to play along with other schools in the annual "Friendship in Music" concert.
This article was written by Ahmed Elakehal 8H
Our school's students played alongside fantastic performances from Castleview Primary School, ACS Egham International School and this year's host, St Bernard's Catholic Grammar School. We all enjoyed a day of great compositions and played a final joint ensemble piece to finish off the concert.
We arrived at St Bernard's early for a rehearsal of the pieces we worked so hard on for the last time, and soon enough, we were ready to present our performances to the other schools and see their vast showcase of extraordinary talent. Our own Jazz Band (Ahmed Elakehal, Ayman Chugtai, Daniel Way, Joshua Old, Josh Pan, Sam Jessop and Satvik Nath) played 'Buffalo Head' by Neil A Kios, followed by our guitar club's Michael Jackson Medley, arranged by Seann Wilkinson. Both performances were spectacular and received thorough praise.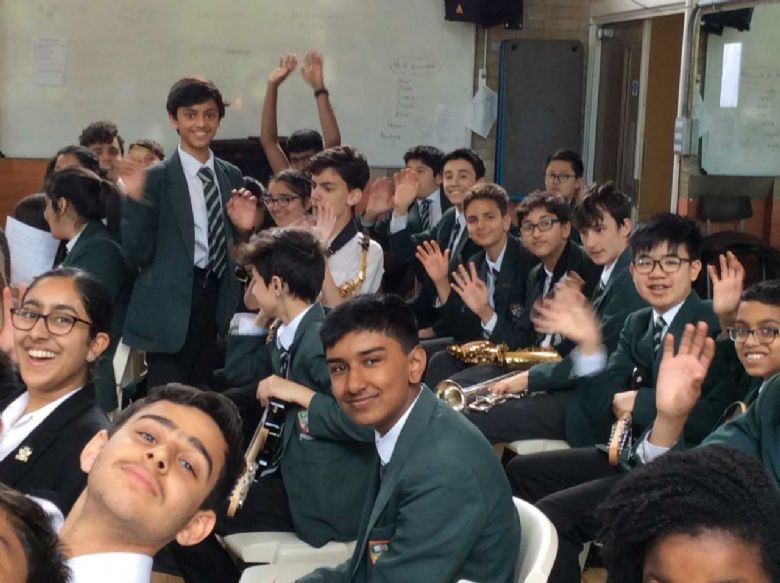 After this, we witnessed a breath-taking solo piano performance by Chinmay Bharatia of a piece by Beethoven. Last of our school's independent performances, LGS voices, delivered a stunning and magnificent performance of 'City of Stars' from La La Land and 'Human' by Rag-n-Bone Man. We also enjoyed many other performances from all the other schools.
My favourite piece of all though, was the joint ensemble where we all came together and played an orchestral arrangement of a 'Pirates of The Caribbean medley'. I think that having a joint piece really explains the meaning of 'Friendship In Music' and the purpose of the event. There was such a great display of talent and I think we will all remember the memories for years to come. 'Friendship In Music' has been happening since 2008 and this year really was a fantastic 10th anniversary concert! A massive thanks to St Bernard's for hosting the concert and to Mr Wilkinson and Mr Batsman for their hard work and efforts that made this possible! We all enjoyed it immensely!