Sixth Form Passport for Life Day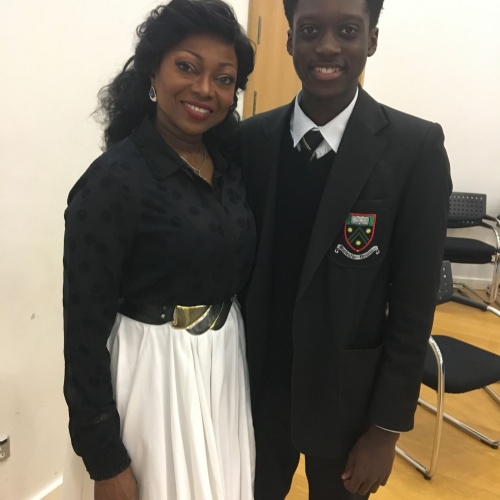 On Tuesday 5th June students in Year 12 enjoyed their "Passport for Life Day". The day was organised to give students the opportunity to focus on their futures, rather than the stress of the upcoming examinations period. The day was extremely useful for all of us.
This article was written by Aleena Khan in year 12.
Many of us are unsure of what the future may hold and whether we had the skills needed to thrive. This feeling however, soon diminished once we heard from the guest speaker Patti Boulaye whose incredible life story was truly motivating. She spoke of living through the genocide in Nigeria during her upbringing. Her message was truly inspiring: it does not mattering where you come from but what you choose to do that invokes success.
Her talk on the importance of the body, mind and soul working collectively to earn success was thought-provoking. Ultimately we learnt that success comes from not being afraid to take charge and that we have the power to steer our lives in the direction we want; a message inspired by the incident of her very first accidental audition. This message was further enforced by how our sense of entitlement is the biggest cause of failure as we often find ourselves simply waiting for opportunities. As a West End star and famous singer in the 80s her glamorous persona was expected but her sense of humility was something that was perhaps most compelling about her.
She was very sure of her roots and her mother's expectation of her from a very early age; this paired with her sense of integrity made her a truly admirable guest speaker as not only was she able to relate to the struggles we face but inspire us with all she achieved.