Year 8 Art Trip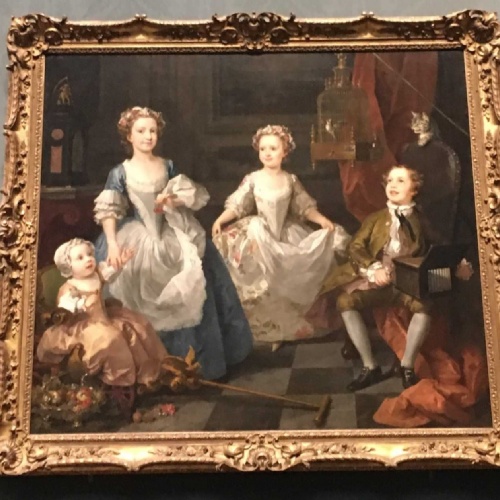 On Wednesday 12th June, Year 8 students of Langley Grammar School were taken to see beautiful art work at the National Portrait Gallery and the National Art Gallery in London.
This article was written by Catherine in 8H.
While at the galleries where we completed worksheets, drew and learnt about different techniques artists use. We had a tour around the National Gallery and were shown a stunning exhibition of work. The visit helped us with our current work in lessons on portraiture. We improved our understanding of how artists sought to portray their subjects. It was also a fun day out.
There was much to enjoy. For some of us the highlight of the day was the tour. For others the favourite part was reading and completing worksheets. All in all, this was a very successful trip. On behalf of the students I'd like to thank all the wonderful staff who came along with us and for making the amazing trip possible and helping us the whole way through. We would also like to thank the tour guides at the National Gallery for explaining the art work and making it very interactive.