2018 A Level Results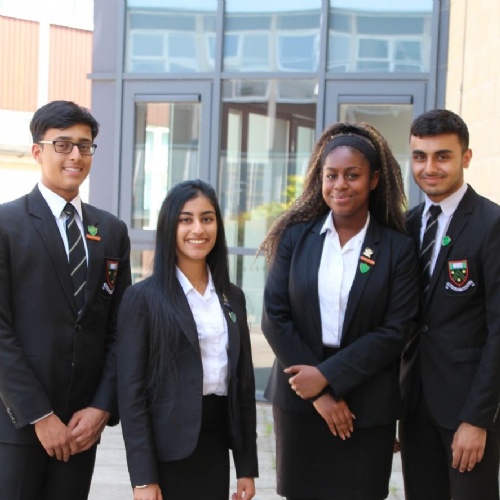 Against the background of the continuing rollout of reformed A Level examinations, students at Langley Grammar School have maintained the school's high standards with another set of excellent results.
In 2018, students were examined in the new reformed specifications in almost all subjects, with the only major exceptions being Maths and Product Design. For nearly half the subjects, this was the first set of results for the new courses.
A total of 148 students in last year's Year 13 sat over 460 examinations between them.
Overall, 71% of the grades were A*-B, with 35% at A* or A.
28 students (19%) gained A* or A grades across all their subjects.
These excellent results have enabled the great majority of students to take up their preferred university places or to pursue other paths such as higher level apprenticeships.
Headteacher John Constable commented:
"This is another excellent set of results. There is no doubt that the reformed A Levels are more demanding but our students have certainly risen to the challenge and we are very proud of them. These grades reflect the commitment and hard work of our students over the last two years and the dedicated support and high standard of teaching provided by our staff. We would like to congratulate each and every student on their achievements and wish them well as these results unlock the next steps for them."
Examination results tell a significant part of the story, but over their time in the Sixth Form our students have achieved more than simply a good set of grades. Alongside their A Level subjects they have taken part in a wider range of additional activities and experiences and have given back to the school and local community. We have supported them to be much more than a 'walking set of exam certificates' and to leave the school as young men and women who are confident and well-rounded, independent and creative, responsible and caring.
We wish them well for the future!