Cut Films Project Success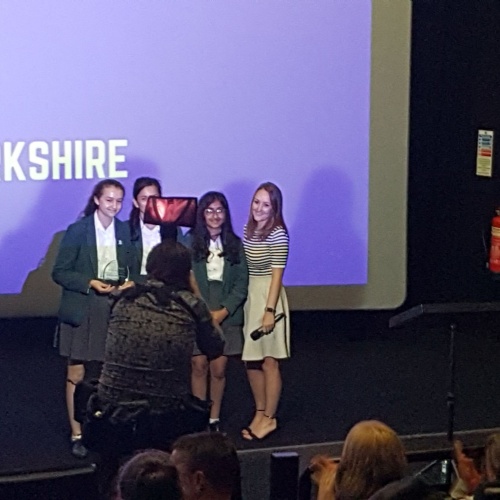 On the 17th May, some year 8 students were selected to be a part of the Cut Films Project. Janna Nabih (now in 9H) explains more below.
This is a project, which supports young people to learn facts about tobacco and translate their research into short films which they share with their friends and family as part of a national competition. It aims to show young people the effects of smoking and why you shouldn't smoke. We were fortunate to be chosen as part of the students selected for the workshop.
When we arrived, we didn't know what to expect because we hadn't been to anything like this before. We were put into groups and told what the project was: create a short film that shows the effects of smoking. We were also told that the best short films would be nominated and the makers of those films would be invited to attend an award ceremony where the films would be shown on a cinema screen. The winner of the national competition receives 6 iPads, so this made us feel excited.
Our group's film idea was a girl being peer pressured by her friends to smoke a cigarette. As it reaches her hand, she has a flash forward to her adult life. When her kids want to play with her, she runs out of breath quickly and begins coughing. It then shows her at the doctors where the doctor tells her that she has lung cancer and only has a year to live. Her flash forward ends and she comes back to reality when she drops the cigarette on the floor and stamps it out.
We had a lot of fun creating this film and were proud of it but it was still unexpected when we found out we were nominated. The awards ceremony was in the Odeon Cinema in Maidenhead. It was very exciting to see our film and ourselves on the big screen and the host was amusing and made it more fun.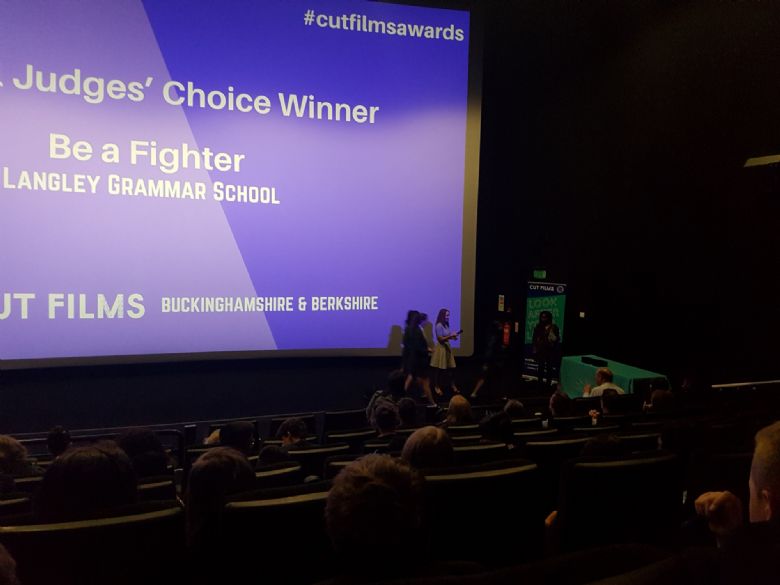 We were surprised when we were nominated for the main award; the judge's choice award and even more surprised to win!
Thank you for the opportunity to be a part of this project. We thoroughly enjoyed it and learnt a huge amount.