LGS Orchestra perform at the Royal Albert Hall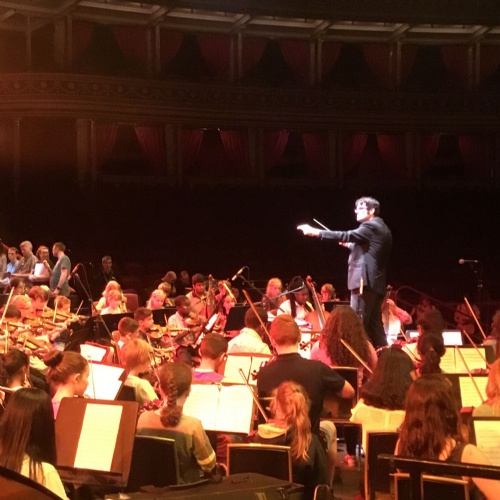 On 1st July 2018, members of Langley Grammar School's very own Orchestra walked into the Royal Albert Hall as performers rather than spectators to perform Dvorak's Slavonic Dance No. 1 as part of a 200-strong orchestra of students from Berkshire and Buckinghamshire.
This article was written by Manini Gangal (now reading Law at Royal Holloway University) and Vandita Vinod (in Year 13).
Both Vandita and I were playing first desk as Violin 1. The announcement of this fantastic opportunity in previous rehearsals had caused great excitement because of the obviously grandiose nature of the Royal Albert Hall, and the satisfaction of LGS' extra-curricular music programme being recognised as something beyond just the bounds of our school. Mr David Batsman was to conduct us, and Mr Seann Wilkinson accompanied us as Director of Music at LGS.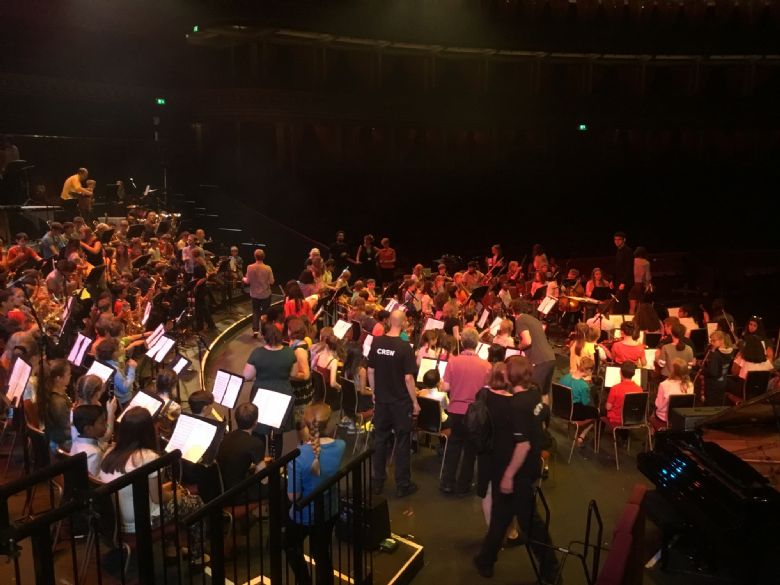 We had attended a few rehearsals beforehand, but nothing had prepared us for the scale and size of the venue as a performance space. Also to have the opportunity to perform where many great musicians had played in the past was also quite special.
The event had quite a buzz about it: the dressing rooms were packed and there was music everywhere, from the tuning of the strings to the backstage rehearsal of the wind instruments. The day helped us see that involvement in music was certainly about more than just practising for exams and getting grades to help with UCAS applications - it was a unifying and engaging experience for us all.