Sixth Form receive Baroness Pidding lecture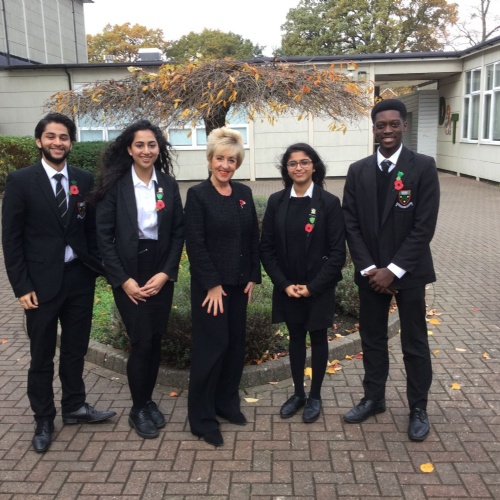 On Friday 9th November, LGS was lucky enough to be visited by British Conservative parliamentarian and member of the House of Lords, Baroness Emma Pidding.
This article was written by Jordan in year 12.
Baroness Pidding delivered a lecture for all of the year 12 students on the role and workings of the House of Lords. The Baroness provided a rare insight to the students about what life is really like as a Peer and how the two houses of parliament, the House of Commons and the House of Lords, interact with one another to make laws and hold the government to account. The students were lucky enough to receive a unique view point into the political world as well as hear about the impact the House of Lords has.
Furthermore, the years 12s were presented the opportunity to ask the Conservative parliamentarian questions, both about politics and the Baroness' life. The topic of Brexit featured as well as the faith that electorates can have in their respective representatives. The Baroness gave great consideration and thought in the answers that she gave and passed on some invaluable advice and information to the year 12 cohort. A handful of students stayed behind after the assembly to continue to ask the Baroness questions, which she considerately answered and tried to provide an explanation when required.
We would like to take the opportunity to thank Baroness Pidding for giving up her time to visit LGS, she provided the students with an invaluable insight and wish her well for the future.