Year 9 Geography Visit to London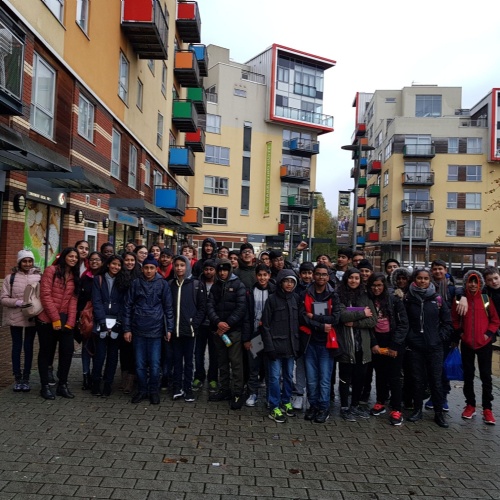 On Wednesday 14 November, half of Year 9 visited East London as part of our 'London' topic in Geography. We've been studying the different aspects of London and what makes London, London. I think that this trip really helped us understand things even further.
This article was written by Inaya in 9H.
We left school at roughly 8:30am and arrived at Boxpark, East London at 10:30am where we were introduced to how the urban environment has changed. We could see that there was a block of modern looking flats, next to it a site undergoing construction, and an old 'ugly' looking building. After sharing our thoughts with Mr Nelson, he told us that people were actually protesting for the older building not to be demolished as the residents did not wish to lose their homes.
We then continued down towards Whitechapel Station passing Poplar, and we noted that there were many residential buildings, including a college campus, and very few shops mostly independently owned.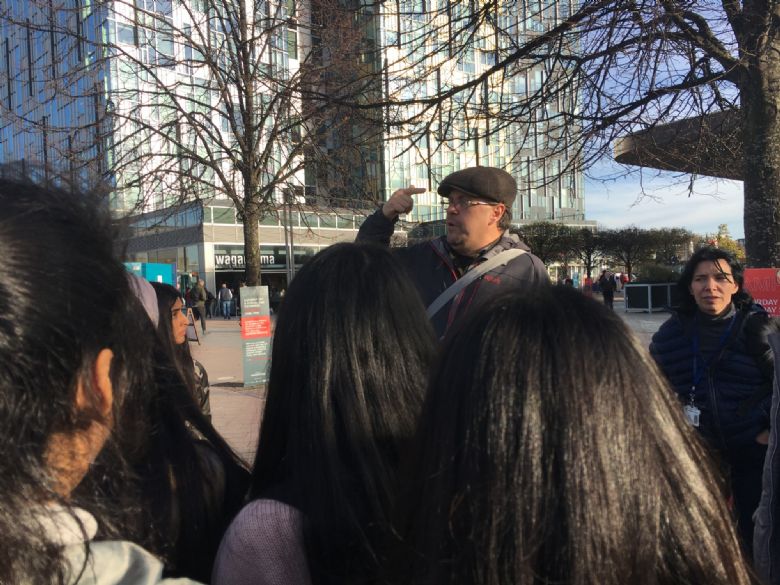 Next we visited Canary Wharf, noting our surroundings for fieldwork and we divided into groups to take transects around Canary Wharf. We used a variety of techniques to collect data: observation, smellyscapes and a clone town survey. For lunch there was a variety of different things to eat ranging from Nando's to Itsu, and Starbucks to Wagamamas. I'm sure everyone everyone enjoyed that part!
Following lunch, we got the Jubilee Line train to North Greenwich. We went to Greenwich Millennium Village where it had a nice view and and was in general the most 'Urban Utopian' area we visited that day. Our method of analysing measured which area was most suitable and sustainable for people of all ages, no matter their ethnicity, religion, gender and so on. The architecture and exterior design was bright and colourful, suggesting it would be open to anyone who came to that area. It certainly felt like the most utopian area that we had visited throughout the day, but did it suit everyone? I think that is nearly impossible to please everyone though.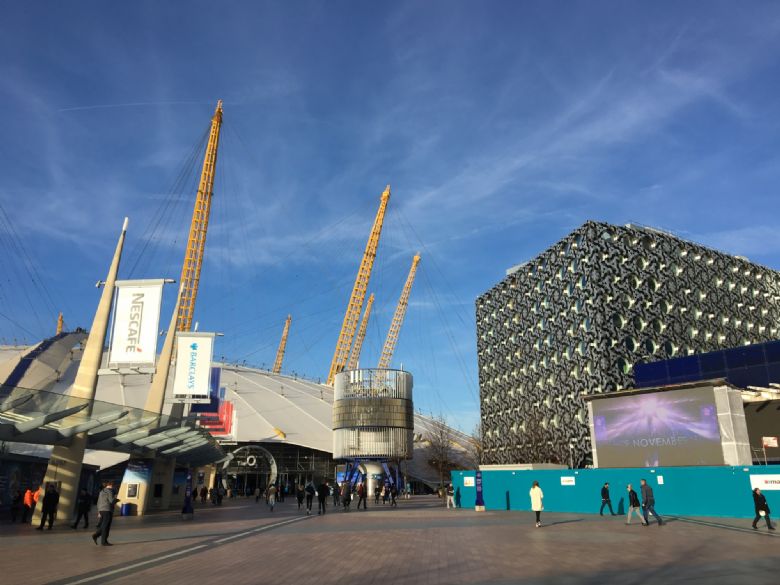 I'm sure that everyone who went on the trip had a great time, we certainly learnt more about London and it was a fun experience with friends.