'Cyberfirst' Competition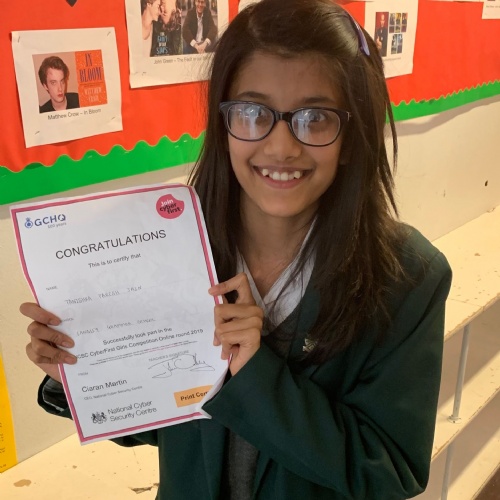 Recently 25 of our year 8 girls formed teams and entered the 2019 Cyberfirst competition run by GCHQ, the UK intelligence service. Mr Oakley who organised this for LGS students explains more below.
The competition aims to boost students' interest and skills in cybersecurity, regardless of their knowledge and experience. The girls learned about networking, coding, cyber security and cryptography and had real-world problems to solve.
Challenges derived from real-world skills cyber security professionals use themselves. The aim of the whole event was to promote the subject to girls and encourage them to think about taking up computing GCSE. The top team in our school was Kreeti, Anya and Avneet and we wait to hear if they have made the National Final. All of the students really enjoyed the event and we hope to take part in it again in the future.
Update.....
Sadly, the team didn't make it through to the national final - only the top 10 teams in the country were selected. However, over 3,000 students from 841 schools entered the competition - and our top team of Kreeti, Anya and Avneet came 29th! Well done to all three of them!
You can find out more at the Cyberfirst website