Year 12 Speed Networking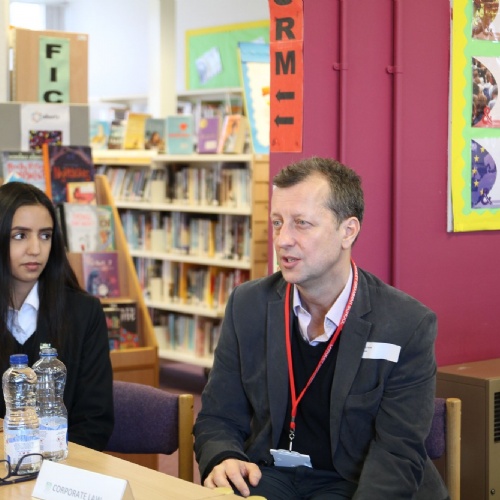 On the Friday 25 January the students of Year 12 were given the opportunity to meet professionals from a wide variety of careers, some of which were highly specialised and unique, and others which gave us a broader view of a certain sectors.
This article was written by Jannah in Year 12.
After participating in a survey stating which professionals we would like to meet with, each of us were booked up with a series of 20 minute appointments. I personally chose to meet with people in the following fields: corporate law, financial investment, and marketing. Among the other options available were medicine, medical research, engineering, digital recruitment and sales.
In each session, the professionals we were with had a chance to describe their current occupation, from their everyday agenda to their greatest achievements. We also learnt about future goals that they had, and how they were planning on reaching each milestone. Frequently, we recognised that the current careers that many had were far from what they initially dreamed of or planned to do, and consequently they had undergone a journey that led them to where they are. In fact, we even saw how we may encounter unexpected obstacles along our path, as (for example) I had the opportunity to converse with a professional who had been working as a project manager for a while, but had unfortunately been made redundant. Thankfully, he now runs a successful recruitment company which specialises in seeking and providing internships and apprenticeships for young people such as ourselves. This is important as we all may find ourselves in the same situation, and it was interesting to see the options available to us when re-entering the world of work.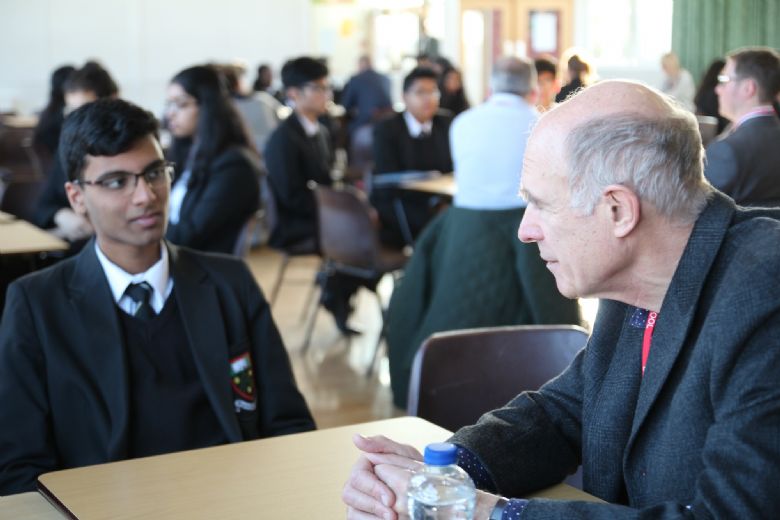 It was also interesting to learn that not all of the individuals had followed the conventional route of education by attending university and obtaining degrees. Some had made themselves stand out in other ways, via apprenticeships or internships, and again this is a practicable path for us. They were also able to dispel any fears or apprehensions that we had about the nature of degrees or the careers themselves. After all, they had been in the same position as us and were faced with the same life changing decisions, and therefore their advice was useful in gaining confidence about our futures.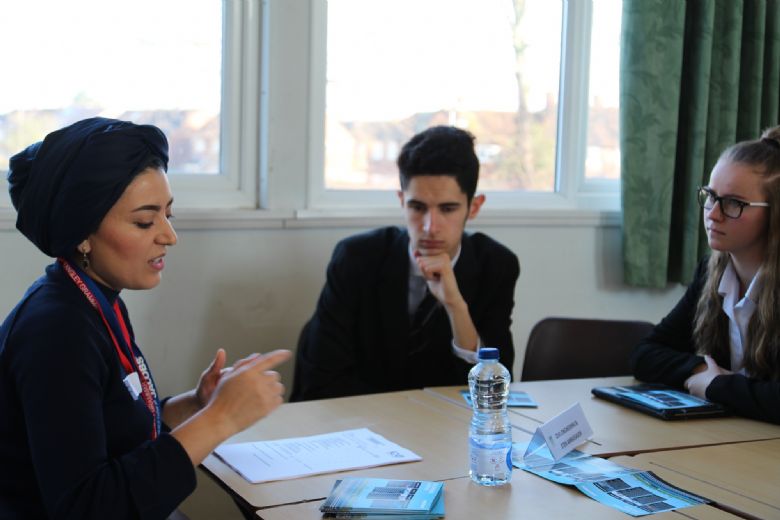 Finally, we would like to thank Mr Devani and Ms Makowski for organising such an insightful event and to all of the professionals who took time out from their day to meet us; we are all more enlightened and optimistic about our futures!