Year 12 Oxford University Visit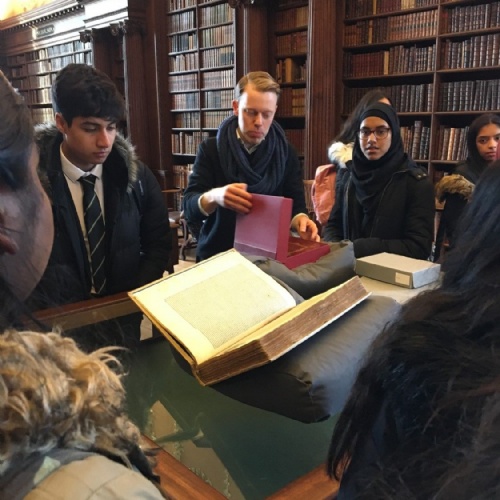 Students from Langley Grammar School travelled to Oxford to gain a valuable insight into university life.
This article was written by Asad in 6L
On the 29th January, a group of Year 12 students involved in the "Oxbridge pathway" (a programme to support Oxbridge applicants in the Sixth Form) visited the University of Oxford for the day. The trip involved tours of several colleges and conversations with former students studying there. The aim of the trip was to introduce our students to the atmosphere and style of study in the top universities.
On arrival, the Year 12 students were introduced to the application process and how Cambridge and Oxford are different from other universities, in terms of organisation and in method of tutoring. Then followed a tour conducted by several undergraduates, including a visit to the dormitories in the college building and to the entertainment facilities present.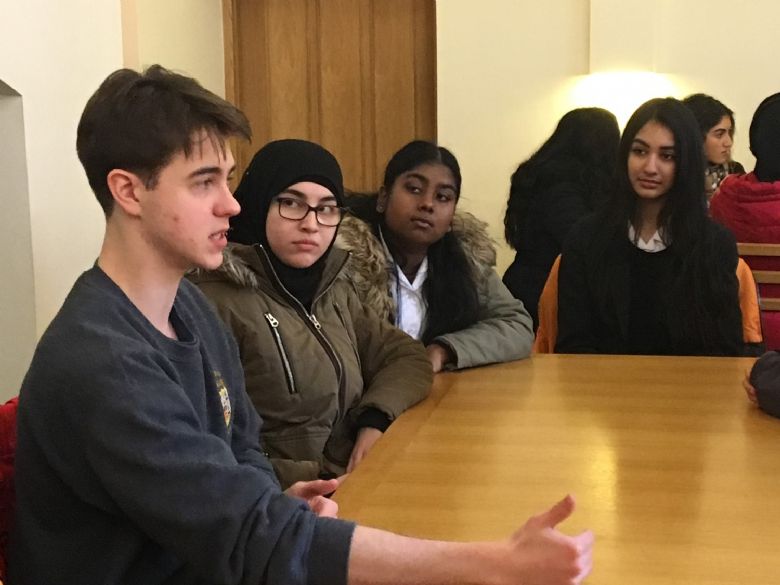 The Year 12s then met up with undergraduates studying the same subjects that our students were planning to read at university. The Oxford students were very helpful in their explanation on the application experience and especially what their interview entailed, while also giving insight into the intensity of learning at the university.
Following this was a unique experience, dining in the Hall at Brasenose College. The architecture being reminiscent of popular fantasy settings and the quality of the food led to a memorable meal.
Our students then walked to arguably the most famous college in Oxford, the impressively large Christchurch College. The students were permitted to enter the Library at Christchurch, which contained many historical first editions, such as Newton's Principia Mathematica. Following this was a quick tour of the rest of the college, including the Tom Quad, the Cathedral and the Great Hall.
Overall a really useful visit, with thanks to Dr Joe Organ, who tailored the visit for our students and to our former LGS alumni. Jarnail Atwal and Tasvir Brainch who guided us around.