Senior House Music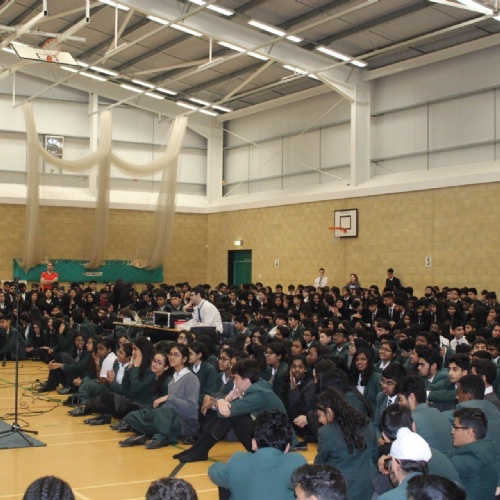 On Friday 15th February, it was that time of the year for musicians of all abilities and standards to showcase their talent to years 10-13. Senior House Music, as always, did not fail to entertain - with such a wide variety of acts; it was a really exciting affair.
This article was written by Anitha in year 12
The actual event started at the beginning of period 2, but the performers all went to the Sports Hall to warm up and get sound checked. However, only about 5 acts were able to do a quick rehearsal with all the equipment as the sound system stopped working and there was a frantic rush within the tech team to fix the problem! Luckily, by 9:50, everything was fixed and the show was ready to proceed - nerves started to kick in and there was a buzz of excitement in the audience.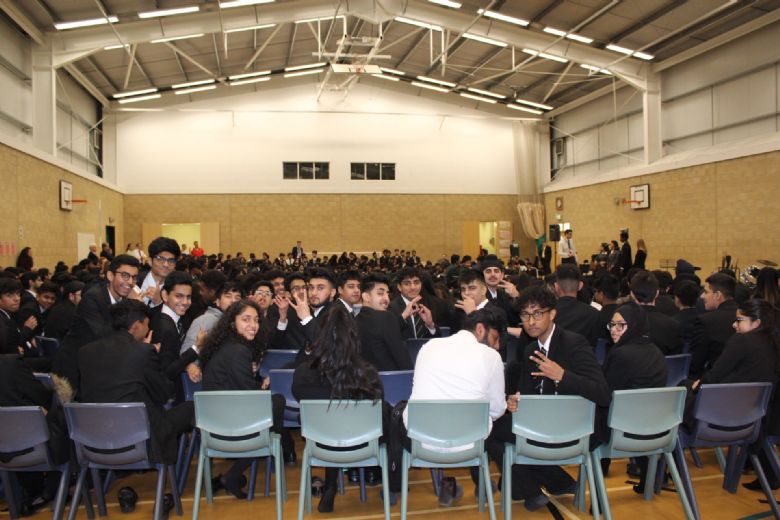 Kederminster was first to perform - they had lots of contrast between their acts, varying from slow ballads to a more upbeat ensemble to the song 'Gucci Rock n Rolla', which had a catchy chorus and some great harmonies in the vocals.
Villiers House followed - with a stunning performance by Yasmin who showcased her powerful vocals, a relaxing piano solo, lively group performance of 'Locked out of Heaven' by Bruno Mars which was really confident and the crowd seemed to love it. However, the real star of the show was Villiers' resident rapper 'Big Jay', who wrote a rap called 'Survival of the Fittest' which made the audience go wild - sadly it was his last house music and I think it is safe to say that he will be greatly missed by all the seniors.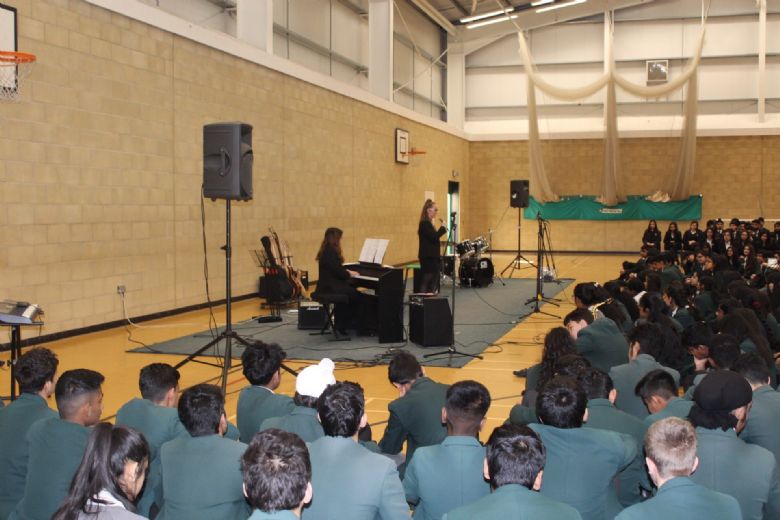 After break, Harvey was next to perform and the highlight was 'Hallelujah' which featured 4-part vocals and was beautiful. There was an emotional piano solo, and the composition was played by a band called 'Socks and Crocs' which built up in tempo and energy. Overall, Harvey House had a diverse and very musically talented set of acts.
Robinson followed with a jazzy saxophone solo, a rendition of 'Stand by me' and a powerful solo by Samreen who sang 'Halo' - a technically challenging ballad with some perfectly executed riffs. Finally, Seymour closed the show and they took us on a ride from the movies with songs from 'The Greatest Showman' and 'A Star is Born', ending with a rock composition.
The results were as follows:
1st- Harvey
2nd- Seymour
3rd- Villiers
4th- Robinson
5th- Kederminster
A huge thank you goes out to Mr Wilkinson and Mr Batsman, the tech team, the judges and all the performers and helpers - who without whom, this day would not have been such a success!