World Book Day - Year 7 Author Visit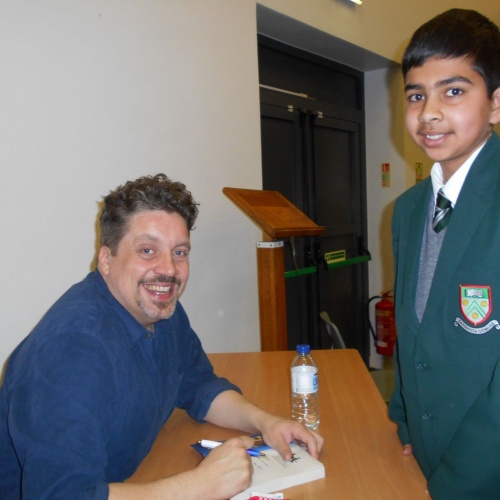 LGS recently celebrated world book day and combined this with a visit for year 7 from a well known author.
On World Book Day the Year 7s were fortunate to have an author visit. Mark Walden, who writes books about a school for criminals H.I.V.E. (short for Higher Institute for Villainous Education), read a short extract from his book and enthused pupils to buy or borrow his books.
He also discussed why it is more fun to write about villains than heroes. They have characteristics that we secretly admire and are the flip side of the goodies.
Pictured is Yuvraj from 7H having his book signed by Mark Walden as well as pictures from World Book Day.