Year 8 Geography Trip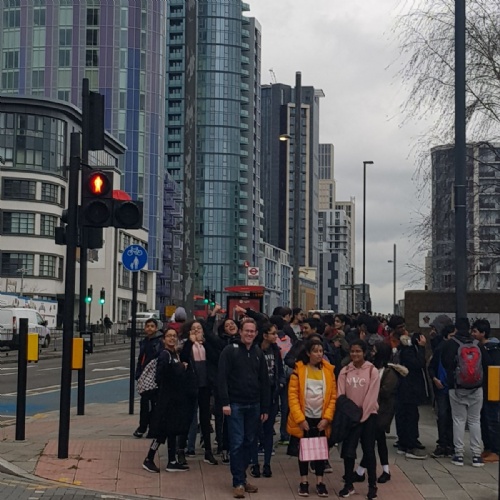 Year 8 students recently visited the Queen Elizabeth Park in east London to investigate different flood management techniques, linking to what they had learn in their Geography lessons.
The article was written by Kriti in 8R.
Prior to the trip, we had a few lessons on the different sites we went to and the flood management techniques that they used within those areas. We made a hypothesis before we went about which area we thought would have the most effective river management.
After a long coach journey, we arrived at Queen Elizabeth Park, our first site. We first had a group discussion about the area and the flood defences used, a wetland area and natural vegetation to increase the capacity of the river. Then we filled out a survey on ArcGIS using Survey123, recording data about the River Lea. We did this at three different sites within the park. Afterwards, we had a lunch break at Westfield shopping centre, it was a pleasant break and we all enjoyed it.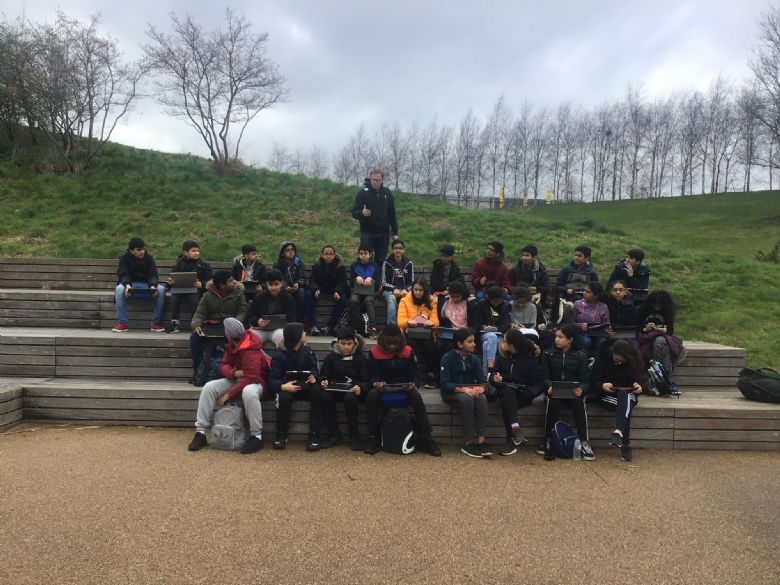 When we finished eating we headed downstream to the Three Mills Lock and recorded some more data, carrying out the same surveys so that our results could be seen as being fair. We learnt that the lock was used to control the water levels of the rivers to prevent flooding in the area, here the land was valuable as there was a film studios and a school close by.
Then we saw the Thames Barrier, where we recorded our last set of data. We learnt about the cost of the barrier and how it might have to be moved in the future because of the construction of new buildings downstream.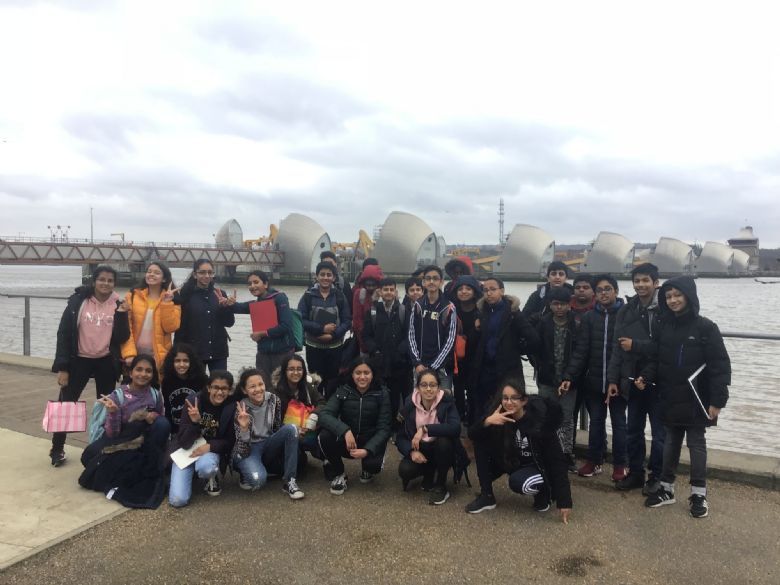 Overall, the day was great and we had a lot of fun. We also learnt a lot about flood defences. Year 8 would like to say big thank you to all the teachers who accompanied us on the trip and the staff who organised it.