Sixth Form Trip to Auschwitz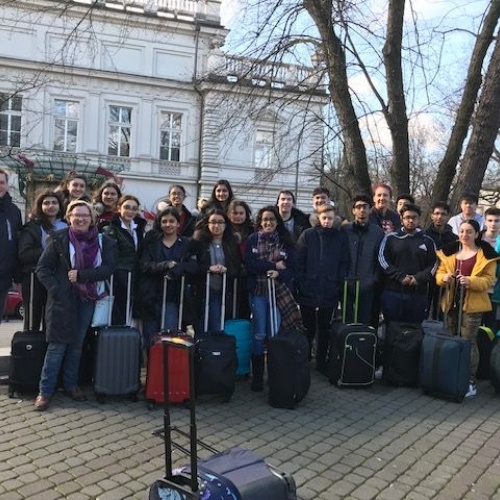 The 6th Form visit to Krakov and Auschwitz in March of this year, managed to produce a range of thoughts and feelings within our group during our short stay in Poland.
This article was written by Zack in year 13.
Undoubtedly, the take-away experience of the trip was the visit to Auschwitz concentration camp; a place we all agreed everybody should visit for insight into the horrors of the Holocaust and the danger mankind poses to itself. The impression the camp made on us was profound, and will likely stay with us for the rest of our lives. This was further highlighted by our visits to the Galicja Jewish Museum and Schindler's factory that extended our knowledge on the subject while also showing us that the terrible situation did produce heroic figures.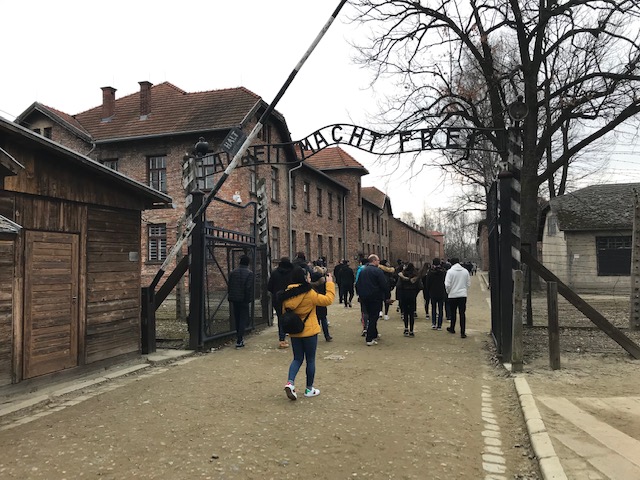 In spite of these rather depressing destinations, our trip was not at all moody. Our visit to the Wieliczka Salt Mine was very entertaining (more so than its name possibly suggests), and gave us fantastic photo opportunities, such as of the decorative underground chapel.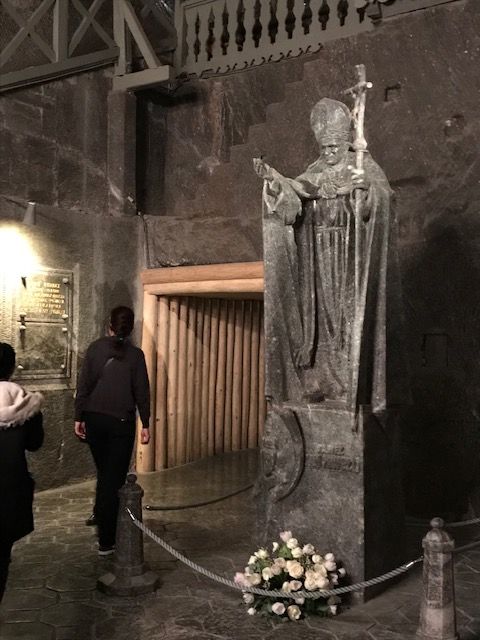 Furthermore, the trip was planned so that students were given plenty of free time to entertain ourselves, or explore around Krakow. Quite honestly, this is something more school trips should consider doing, as having breaks lets us process the information, while preventing us from becoming burnt out. The hotel was also of a very impressive quality – particularly given the expectation set by being a school trip. Most of all, a big thank you to the teachers: Dr Rentflejsz, Mr Wolters, and Mr & Mrs Halliday, for making the trip run smoothly and keeping us engaged with interesting questions and fun banter. Altogether, a great trip that would deserve a repeat in the future.