Year 12 Gold Practice DofE Expedition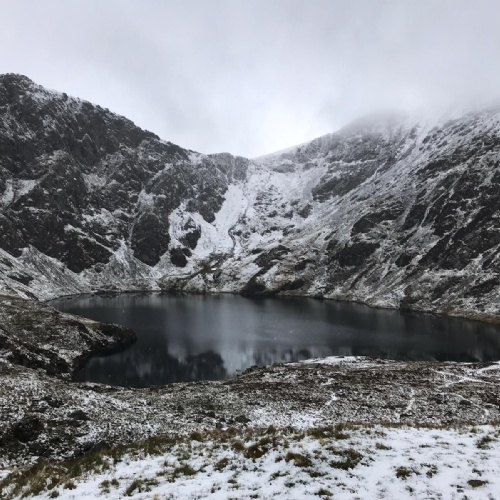 31st March. 11am. 25 students. 50 pieces of luggage. A congregation of Gold DofE students gathered at the Sports Centre on a misty Sunday morning, ready for a 6-hour journey to a picturesque corner of North Wales – a region not too far from the outstanding Snowdonia National Park. Tanmay in Year 12 talks us through the expedition.
Excitement was quickly subdued, as the second minibus driver phoned Mr Podbury to inform us he would be 2 hours late to school, hence, delaying our estimated time of arrival significantly. At 6pm, we finally reached Kings Youth Hostel. As soon as we got there, we had a quick tutorial on setting up Trangia's (our small gas stove), and tents in the windy situations and then, it was off to dinner. After platefuls of pasta, and chocolate gateau, it was off to our rooms. Rooms of 7, lined with en suites and the most comfortable beds, which was a pleasure, knowing that we would have to sleep in tents for the rest of the expedition.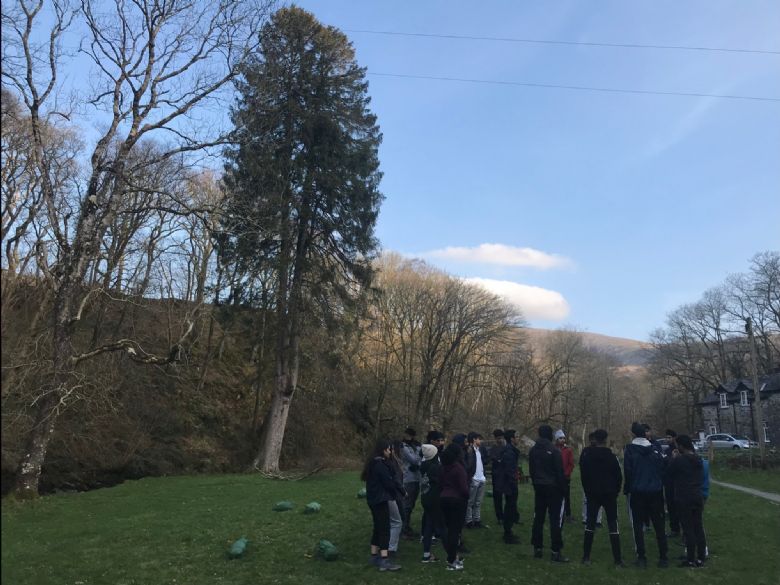 After a morning of eggs, toast, bacon and sausages, it was walking boots on and ready for a 10km trek up to a lake by the foot of Cadair-Idris. The training day was designed to help gain an idea of terrain we would encounter, and emergency procedures we would have to follow, but most importantly, to put our map reading skills to the test; as a small navigational error could leave us walking for hours extra unnecessarily.
We were split into 4 groups. These were the groups for our expedition and we left at staggered intervals to climb the mountain. After crossing many streams, climbing 400m, conquering a boulder field, we enjoyed lunch at a beautiful lake at the foot of the mountain of Cadair Idris. 5km later, we arrived back at the hostel, into our comfortable clothes, and returned to the dining hall for one final time. Piling up our plates with rice and curry, we knew what lay ahead of us for the next 4 days and 3 nights.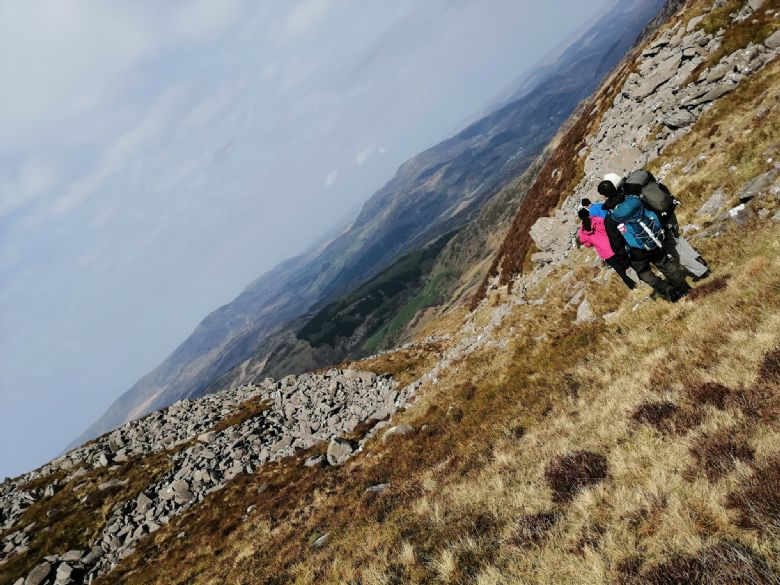 Tuesday morning, was the start of our 4 day expedition, with 10km already under our belts, and a fire alarm that went off at 3:45am, everyone was too tired to go on, but we had no choice. My group left first, ready for the first 12km day, and a 450m climb. Five hours later, we were done, at the campsite, tents set up at ready to chill from 3pm onwards. At 6pm, came our most dreaded moment: dinner. One small silver bag, just add hot water and wait for 10 minutes, and that was my Shepherd's pie ready. The next day would be a 5am start, and hence, it was in our sleeping bags and tents by 8'oclock. By 7am we were ready to leave camp for another 14km day, and a 500m climb up a mountain Penchod.
This was one of the greatest days for my group, as we smashed 14km in just 5 hours, and we were at the campsite by 1pm, which was great. Our group slept for the next 2 hours, only to be woken by the next group arriving, showing the great rate of progress our team had. That night was definitely the worst for everyone. We were only 70m below the clouds, in the snow, and worst being, heavy rain and hail. Water seeped through many group's tents, and all 4 groups suffered one of the coldest and wettest nights with temperatures reaching -8C. Day 3, the longest day of them all, 17km of walking, and 600m of climbing, which resulted in 7 hours of pain, guts, and relentlessness. By now, everyone was looking forward to getting home on Friday, and diving into their mum's cooking. We then found ourselves at the top of snowy mountains, a beauty that almost channelled a Swiss movie scene.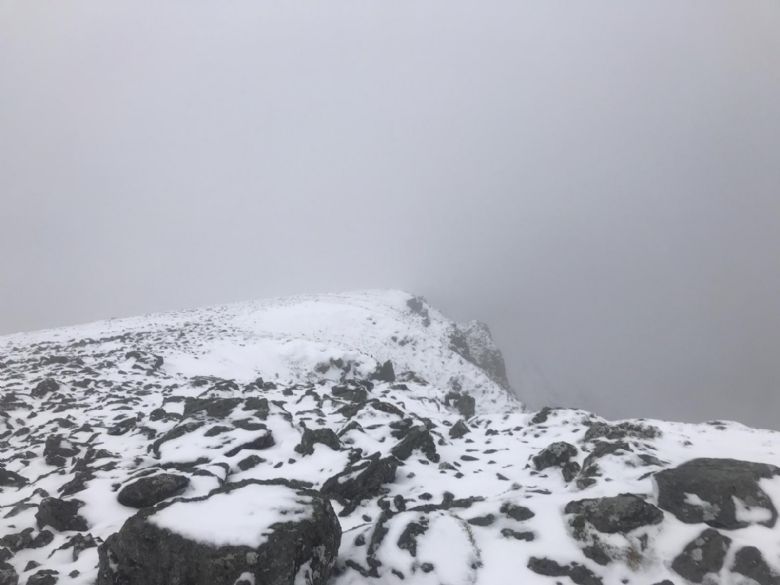 6 hours later we gained a sight of the last campsite for the expedition the only campsite with phone service. As we reluctantly forced our last ready-made meal down, we were treated to a campfire. However, we all knew it would be the toughest night. In order to get back to school on time, we had to leave camp an hour earlier than normal, this meant a 4:30am wakeup time. Fortunately, the next morning was the only morning without any rain, snow, or hail, which allowed us to move out quickly. Mr Podbury provided us with an incentive, that he would carry our tents if we were ready by 6:30am, and for once, all the groups were ready, and all bags were suddenly 5kg lighter.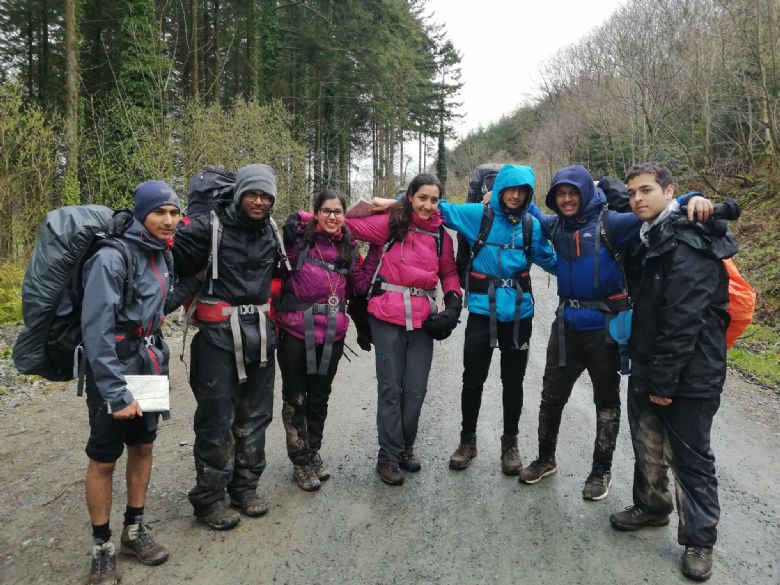 Day 4 presented a dangerous 500m climb, which saw us in the clouds, with only about 50m of visibility, however, with the scenes on offer, it was truly worth it. My group finished at 12:00pm, and for once in our school lives, we were excited to see the minibus at the end of the road, and the group had a sprint finish, and got onto the minibus. We changed out of our muddy clothes, and finally into something comfortable; and hence finally, 70km and 150,000 steps later, Gold DofE's practice expedition had been completed. Everyone finally finished, and we found ourselves back on the minibuses for the 6 hour journey back – where we all didn't hesitate to find a shoulder or window to lean on, and dive into a very deep sleep.
Thank you to Mr Podbury and Mr Pascall for their assistance and guidance during this trip.