Year 9 Morocco Trip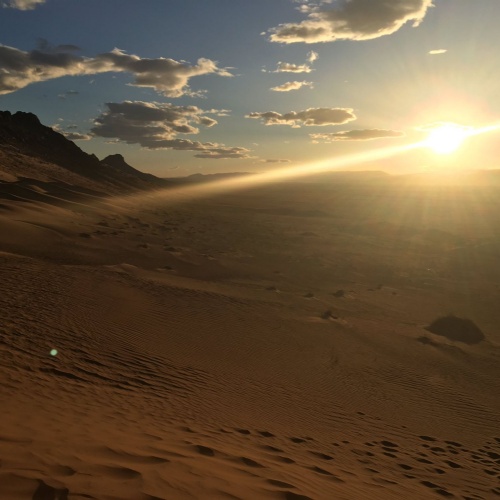 On the 2nd April 2019 a group of year 9 students went on a Geography trip to Morocco.
This article was written by Anishka in Year 9
Morocco was an incredible experience for the students: the teachers organised it in a way so we could learn about different cultures, the daily lives of the inhabitants and the beautiful pieces of artwork. One highlight was that we were given a chance to taste the exquisite Moroccan food and admire the serene landscapes of the country. As we drove through the High Atlas Mountains, falling all around was a light snowfall. Experiences such as; riding a camel through the Sahara desert, watching the sunset, dancing around a campfire, lying under the starry night sky and sleeping in the Bedouin camp are one of a few lifetime experiences. The memories we made will stay with us forever. For me, the camping night was incomparable.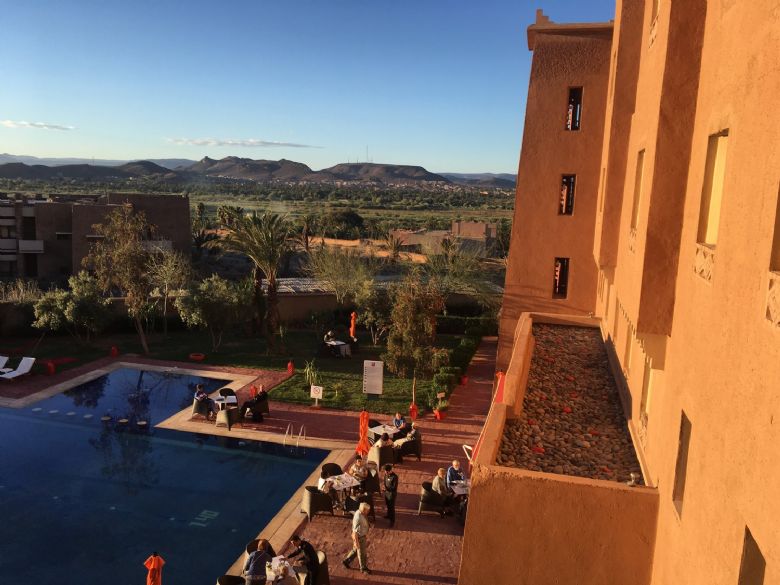 As Geography students, we learnt how the tectonic plates affected the daily lives of those living in Marrakech and the neighbouring villages. As Morocco is an arid country, their access to water is limited; we learnt how the snow caps on the mountains create clean, purified water for the Moroccans and the dangers caused by increasing temperatures, due to global warming.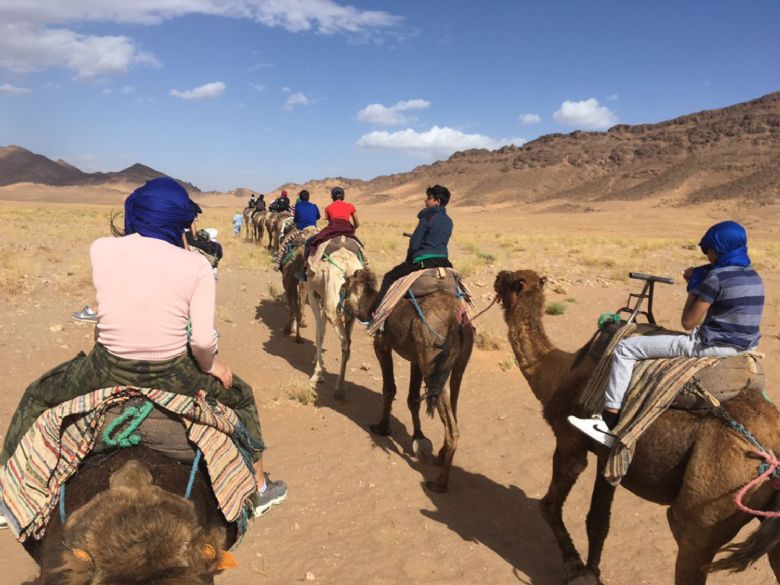 Alongside learning about the natural resources used, our tour guide explained that the government had a project to accommodate everyone in Morocco and currently around 98% of the population are housed. Pottery is one of their main products and we had the delight of observing an expert making miniature cooking pots, as he explained how they bake and then go on to paint them. Then we were given the opportunity to buy objects the villagers had made. Overall, we enjoyed the trip very much and would like to thank the staff that accompanied us.