Sports Day a Great Success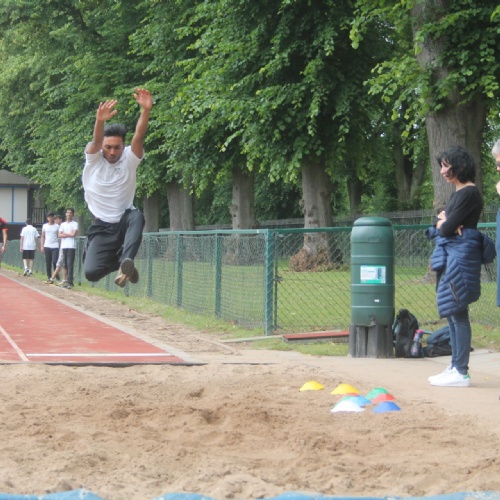 An impressive 832 students participated in at least one of 100 different events at this year's sports day, held at Thames Valley Athletics Centre. Spirits were high and house pride was at stake, as students competed for the much coveted Sports Day trophies. Mr Bartlett, SL for PE explained more below.
With the forecast looking ominous for the duration of the day, we were extremely lucky to remain dry for much of the day. A few spots of rain were unable to dampen the excellent atmosphere in the stands as they played witness to some excellent athletic performances.
Villiers house were crowned champions of the Years 7 & 8 Sports Day Trophy whilst Harvey house were crowned champions of the Years 9 – 12 trophy for the 3rd year running.
A massive well done to all of those involved and we're already counting down the days until Sports Day 2020.