Huge Cricket Success in KS3!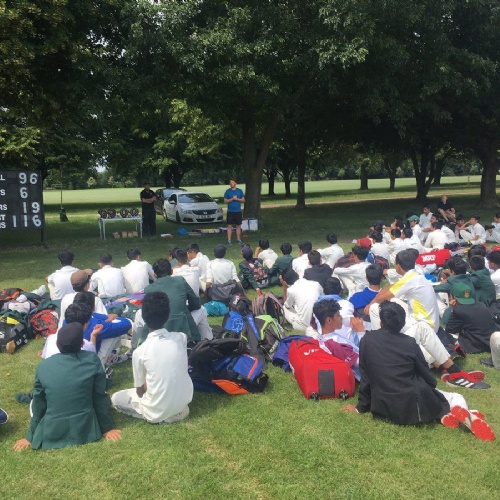 On Monday 8th July the Year 7, 8 and 9 cricket teams competed in the Slough Schools Cricket Finals held at Eton College. The day was brilliantly organised and all three games were all against Herschel Grammar School.
Year 7
After winning our 3 league games against Herschel, Slough and Eton and St. Bernard's we qualified for finals day! After losing the toss and having to bat first the openers went out on the field. The pitch was really hard to play on as the ball was skidding on the pitch due to rain. The openers got a good start but then lost an early wicket. With good partnerships, we made 92 in the end thanks to a terrific knock from captain Simardeep Singh. Herschel needed 93 to win. The pitch had dried up and that made it easier for the other team to bat. After a few quick wickets, the pressure was on them and they started descending. In the end, we got them all out for 60 thanks to key wickets from Kush, Nilesh and Sumant. Everyone contributed to the win. Well played everyone on a fantastic first season. (written by Simardeep, 7C).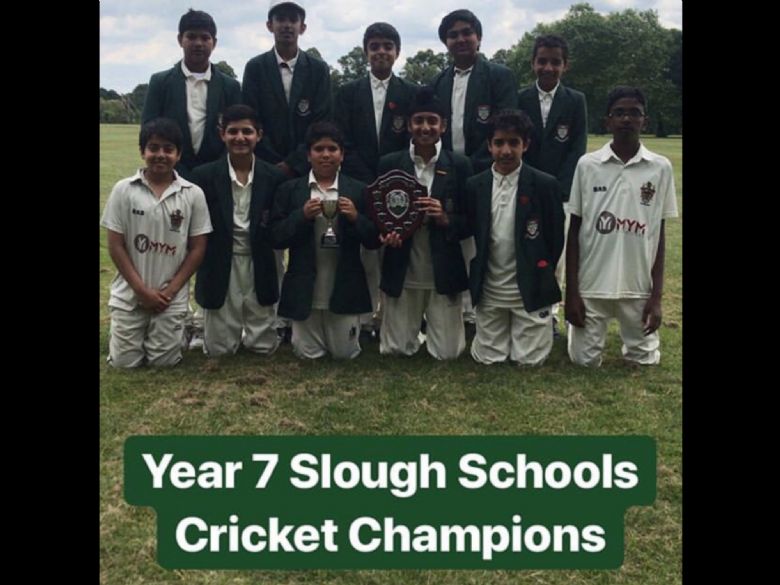 Year 8
Langley Grammar's Year 8's batted first, and got off to a shaky start, but soon recovered and scored at a brisk pace. We then lost our way for a couple of overs in the middle, but we ended on a strong note and scored the highest total on the day, 134-7. Dhruv was top scorer, with 27 off 22, and was well supported by Shaan (17) and Ragul (19).
Herschel Grammar tried, but our attack was too strong for them, and we bowled them out for a paltry total of 46. Taha shone with 3 wickets and a run-out, and Kunsh and Shaan were both on hat-tricks as we won by 89 runs.
Everyone would like to thank Mr Bartlett and Mr Badshah for supporting us. We would also like to thank the Herschel Grammar Teacher for organising such a wonderful day. (written by Dhruv in 8C).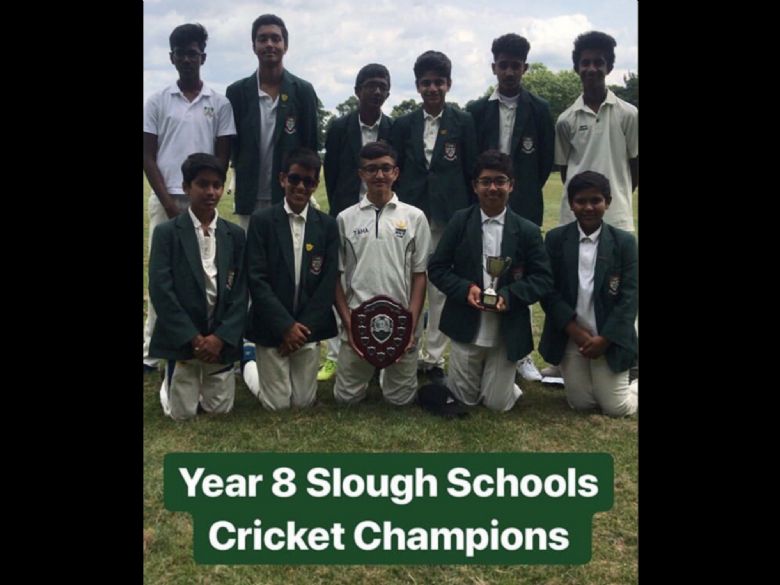 Year 9
The opening bowlers, were Omar and Pranay and the pair produced two wickets (one for each), after their spell. First change Krish and Rohan managed to conserve runs as well as gain a wicket. After 10 overs, top performer Udit gained 3 wickets in 4 overs and eventually, Herschel Grammar made 115 in 20 overs.
With 116 required from 20 overs, opening batsmen Rafay and Waleed put on a great performance with Rafay retiring with 40 and Waleed with over 20. Quick runs from Harris and Omar made Langley closer to the target with Udit and Manav finishing the game off with many over left to spare.
After the game we thanked everybody involved in the finals including our coaches (Mr Bartlett, Mr Badshah and Mr Adams) and collected our Trophies. (written by Omar in 9S).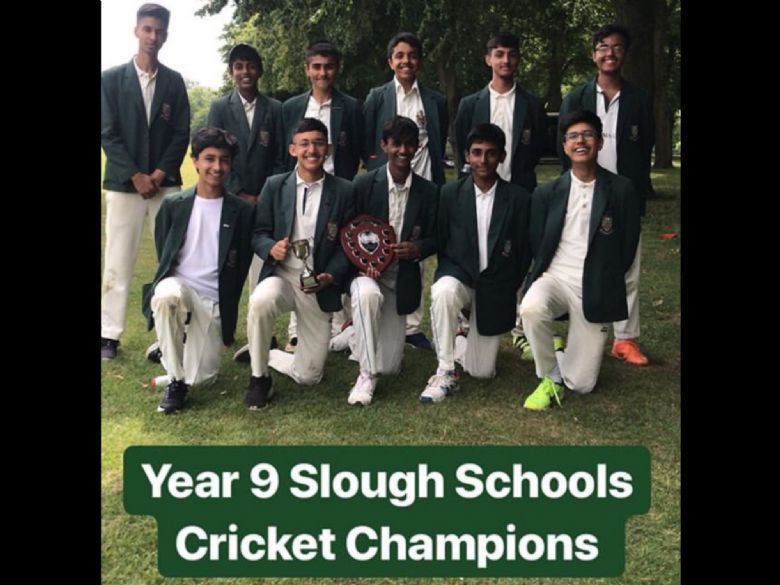 A huge well done to all involved in what turned out to be an extremely successful day for Langley Grammar School.