2023 GCSE and A Level outcomes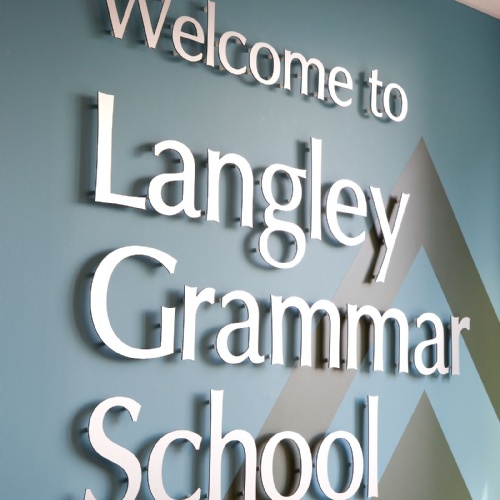 Year 11 and Year 13 students at Langley Grammar School have been celebrating exceptional examination outcomes at GCSE and A Level.
Nationally, outcomes for both GCSE and A Level examinations were expected to fall in the second stage of the government's manipulation of the national grade profile back to pre-pandemic levels. In 2020 and 2021, grades were awarded by centre-assessed grades (CAGs) and teacher-assessed grades (TAGs) respectively. These different forms of assessment meant that grades were higher than in normal exam years. 2022 was a transition year that meant that nationally, grades were roughly a midpoint between 2019 and 2021. In 2023, grades were expected to be similar to the 2019 profile at national level.
However, students at Langley Grammar School have achieved excellent results at both GCSE and A Level, with grades significantly higher than the school's 2019 results on most indicators.
Headteacher John Constable commented....
"We are very proud of our Year 11 students for achieving such excellent grades. This year group had so much disruption to their important foundation years in secondary school and they have shown great determination to succeed. We look forward to seeing the majority of the students returning to our Sixth Form, where these grades will give them a really solid foundation for the next stage in their education.
The A Level results were eagerly anticipated, but with understandable anxiety given the difficulties students have faced and the national media coverage. We are delighted that Year 13 students have achieved such high grades, which have enabled the great majority of them to go on to their first choice university courses or apprenticeships. We wish them well as they finalise their plans for the next stage."
I would like to congratulate each one of our students on their achievements, and to thank our wonderful staff for their dedication to supporting them."
Please follow the links below for further information about the GCSE and A Level outcomes achieved by LGS students in 2023 and previous years.