NCS Champion School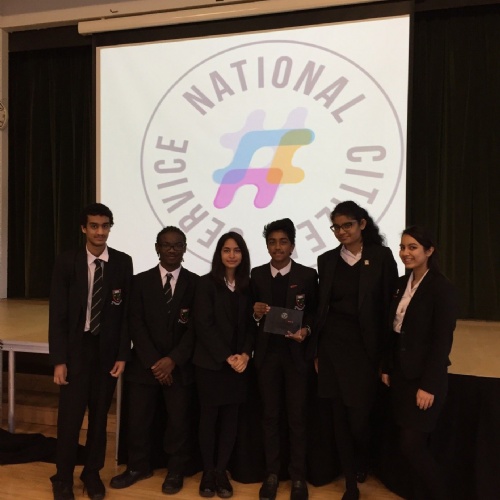 We are delighted to have been awarded Champion School status in recognition of the enthusiasm and dedication of our students who participated in the National Citizen Service (NCS) Summer Programme in 2016.
More than 95 students from Year 11 participated in the scheme after their GCSE examinations in the summer of 2016 – a record for the school and the highest number from any school across Berkshire and South Buckinghamshire.
The Langley Grammar School students joined over thirty thousand NCS graduates across the UK who completed the part-residential programme run by The Challenge - the UK's leading charity for building a more integrated society and the largest provider of the NCS in the country.
We encourage our students to look beyond their A Level studies and present themselves as confident and well-rounded individuals who are independent and creative, responsible and caring. NCS offers students the chance to develop themselves in these ways and to give back to their communities.
After spending their summer holidays giving back to the community, creating social action projects with a difference, our students' impact has been far reaching. After working with local charities and partner organisations for causes ranging from Alzheimers Dementia Support to the Cox Green Community Centre; our NCS graduates are now equipped to continue their efforts independent of the programme.
Presenting the school with a plaque Zoe Clark, NCS Relationship Manager said: "We have been working with Langley Grammar School over the past couple of years and have been overwhelmed by the support and contribution from both the school and the students. This award is recognition of their positive contribution to Slough. As the student alumni continue to grow, they should feel proud of the positive legacy they leave among their younger school peers."