DofE visit to Heathrow Airport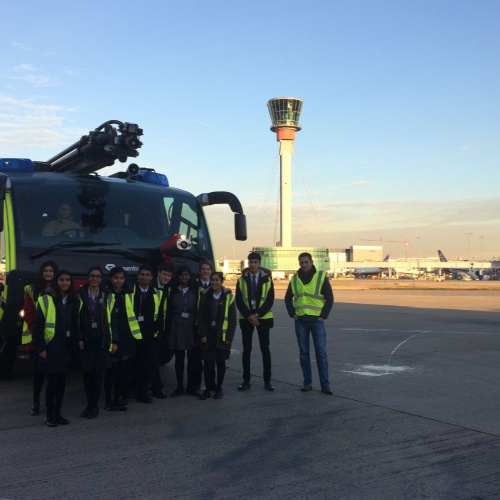 Ten students working towards their Duke of Edinburgh Award recently spent a day at Heathrow, enjoying a behind-the-scenes insight into one of the world's busiest airports. The day was organised by Heathrow Airport in partnership with the DofE Diamond Scheme, commemorating the 60th anniversary of the Award. Below is Vianca Shah's account (11K).
Firstly, we went to the Heathrow Airport Limited headquaters at the Compass Building. Here we learnt basic information about the airport, its history and all the different jobs that Heathrow needs to function. It would be an understatement to say that some of the statistics shocked us. We learnt about the effort of 100,000 people that goes into making each journey safe and enjoyable. We also had the opportunity to go up onto the roof of the building where we had an excellent view of the airport in operation, seeing its runways and taxiways, which was a real highlight.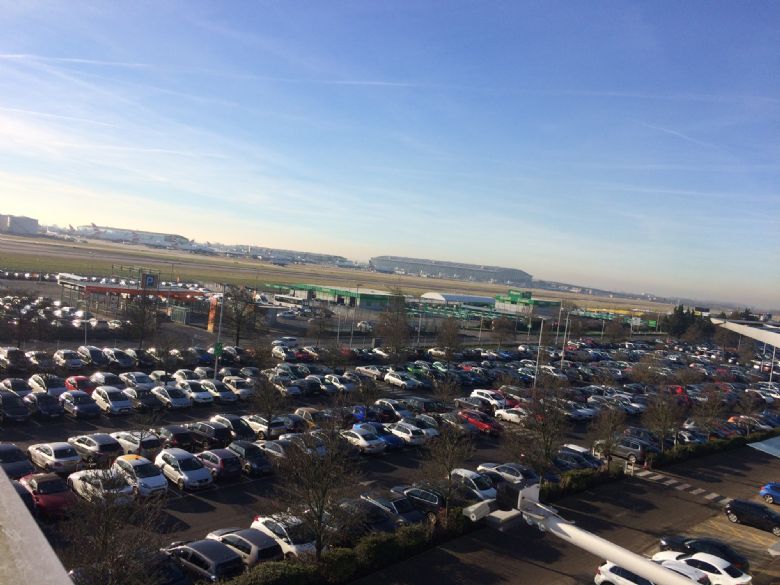 Visiting the top floor of the Compass Building, we saw the airport operations room, dedicated to monitoring activity across the whole airport from baggage handling to security and from social media posts to electrical systems. As if the 6 computer screens per person wasn't enough, there were 20 TV screens on one wall, displaying CCTV footage from across Heathrow. The operations room is the base for a range of specialists that worked together to ensure the airport ran smoothly. There were lots of the people we didn't even think would be based at Heathrow, such as meterologists from the Met Office.
Finally, we had the airside tour, around the terminals, security and in the 5 tunnels leading under taxiways and runways. We saw the famous Concorde and the 'green plane' which is occasionally set alight as part of the training that firefighters receive. While it would have been nice to go inside the Royal Suite, being able to see the operations close-up and go inside the fire station was very memorable! We saw inside the trucks and even got to see the firefighters simulating a real fire! Overall, we had a great time and would like to thank Mr Harding and Mr Pascall for organising the trip and taking us on it.