Year 12 Oxbridge Visit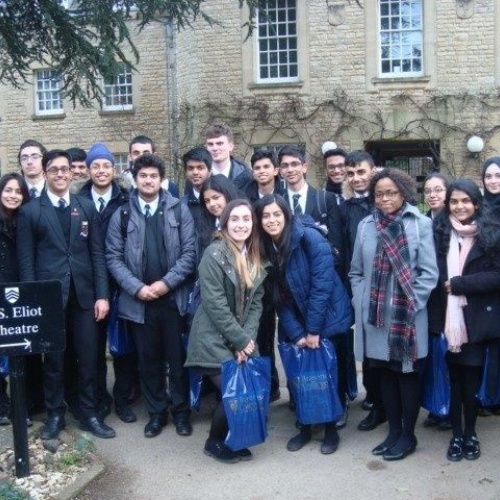 As part of the school's Oxbridge pathway programme, 25 students were given the opportunity to visit Oxford for a day and familiarise themselves with the extraordinary and inspiring intellectual atmosphere of Oxford University. Below is Kainar Kapur's account (6N).
Oxford University is made up of approximately 30 individual colleges. Our visit was to Brasenose College. The mesmerising architectural front of the college is a treat to the eye, giving off the traditional aura which contrasts with the interior, as the college is fully equipped with the latest technology and facilities that are essential for modern students. We were greeted by our guides, undergraduates at the college, who gave us a tour and helped us understand the spirit for learning at Oxford, which is reflected by the calibre of its students. Everyone was extremely welcoming and helpful. There was also a strong sense of community at Brasenose, much like at our school.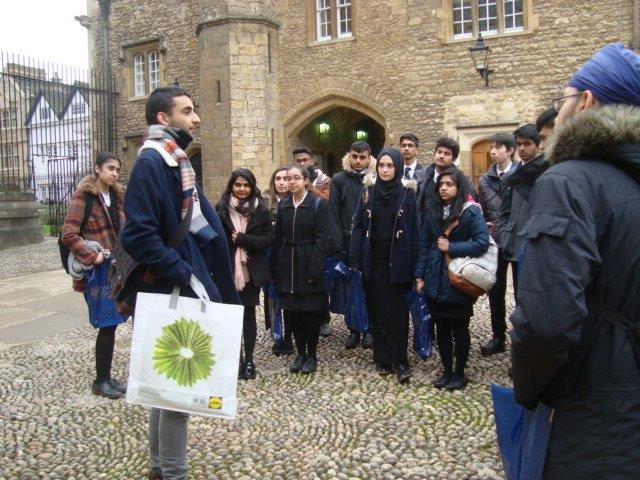 Continuing, we were given a tour around Merton College by a previous LGS student, Jack Allsop, who is currently reading history at Oxford and continues to work diligently. After having conversations with some of the students, we realised that Oxford is very academically demanding and the students are under quite a bit of pressure. However, it has also motivated us into working harder and improving our time management skills so that we can give ourselves the best chance of success in our upcoming A Level examinations.
The Oxford students can juggle challenging learning whilst maintaining their social lives. It was great to see how passionate everyone was about their colleges and the students were clearly well-rounded in terms of excelling in their studies as well as the extracurricular activities and the social circles that exist at Oxford, all of which are important when working to achieve ones aspirations. We would like to thank the Sixth Form team for organising this visit for us.