Castleview Computing Workshop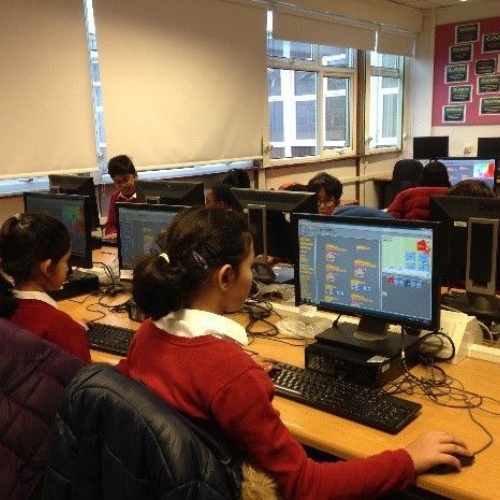 Twenty four of Castleview School's Digital Leaders ranging from years 3 to 6 recently visited Langley Grammar School for a computing workshop.
The focus was to improve the students' coding skills by creating a 'funky' calculator in Scratch.
This is a quote from Castleview's newsletter. "Our digital leader trip to Langley Grammar was amazing. We learnt so much from it we previously didn't know. It was so different there from our school ICT suite. We met an amazing teacher that helped us during our lesson."
The workshop was a huge success with every student coding an animated calculator. Later in the summer term we are planning a visit from their Raspberry Pi Club students. We hope the success of the partnership will continue.
Mrs Jenkins