Year 12 A Level Geography Field trip to Northern Ireland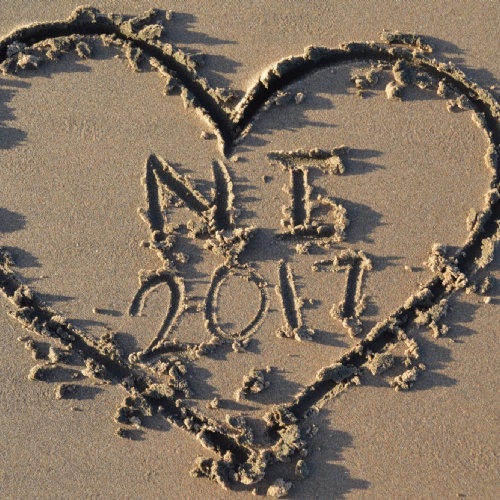 On Monday 16 January, the year 12 A Level Geographers departed for a visit to Northern Ireland. The focus of the visit was to conduct a number of fieldwork investigations. Below is an account of the visit written by Simran Basra, Hana Khan, Saveeta Battoo and Kainar Kapur.
Day 1: We set off from Heathrow early in the morning and flew to Belfast. While in the city we conducted a human geography investigation, using several fieldwork techniques to look at whether or not certain areas of Belfast had the potential for regeneration. We compared the Titanic quarter to other districts in the city. This was a useful exercise and helped us answer the question we were set.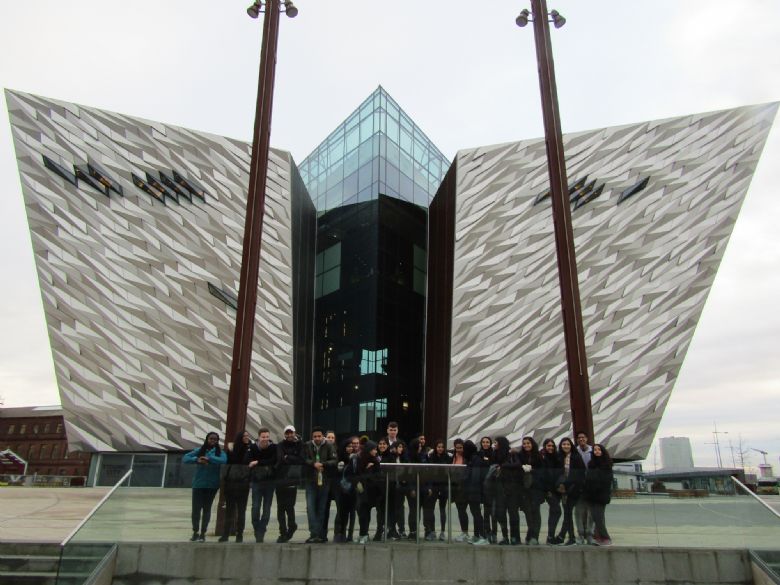 On day 2, our focus was on physical geography. We set off to our first location, Dunluce Castle (where a scene from Game of Thrones had been filmed!) Here we began collating data about rock orientation, lithology, cliff degradation and erosion along the North Antrim Coast. A particularly memorable location was Portrush as there were several beaches with peculiar geomorphology (i.e. arches and caves); a sight we're not use to seeing in Slough!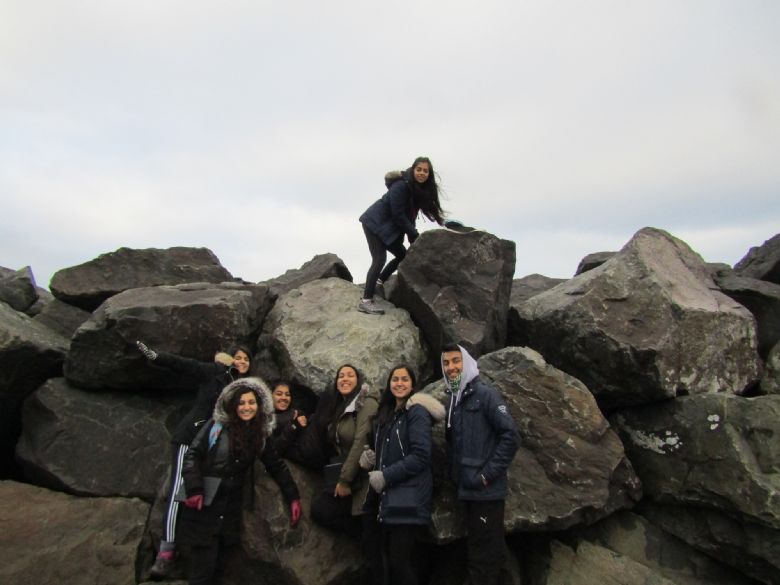 Day 3: On Wednesday we continued to learn more about the physical geography of the North Antrim coastline. We started off our long walk at Portballintrae and continued on towards the Giants Causeway stopping at various beaches along the way where we carried out different tests to investigate the geology of the area. Learning about how the Causeway was formed was particularly enjoyable. It was impressive to see how resistant the basalt was to erosion.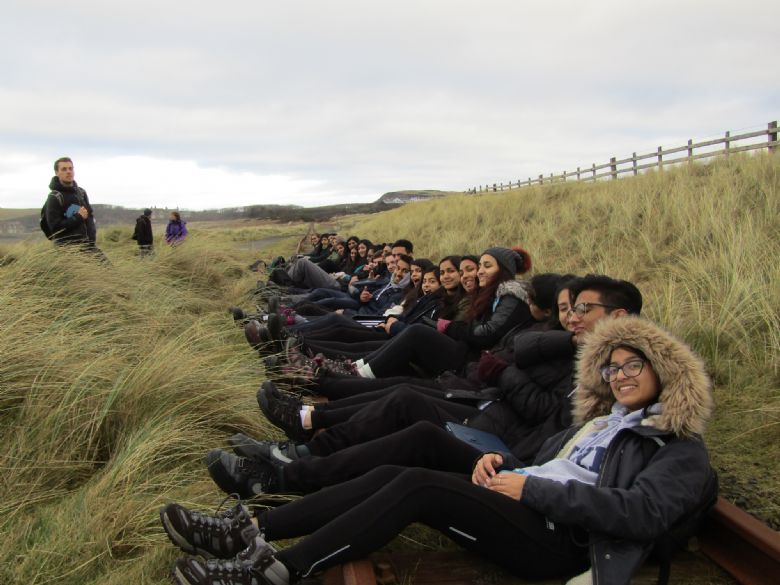 Day 4: Here we visited Londonderry, which is a beautiful scenic town, around 40 miles away from Bushmills. We travelled there by train and the views along the way were very scenic. The town certainly has a lot of history, being the site of the Bloody Sunday massacre. We realised that there was a clear divide between the bog side part of Derry or 'free Derry' and the rest of the city. It was interesting to observe how history has shaped Derry today from dynamic paintings on buildings to the beautiful clock tower and peace bridge in the centre of the city. We used the Freezepaint app to capture sociofacts, artefacts and mentefacts. While there we benefited from the insight of a local expert, thanks to Mr Mace's connections.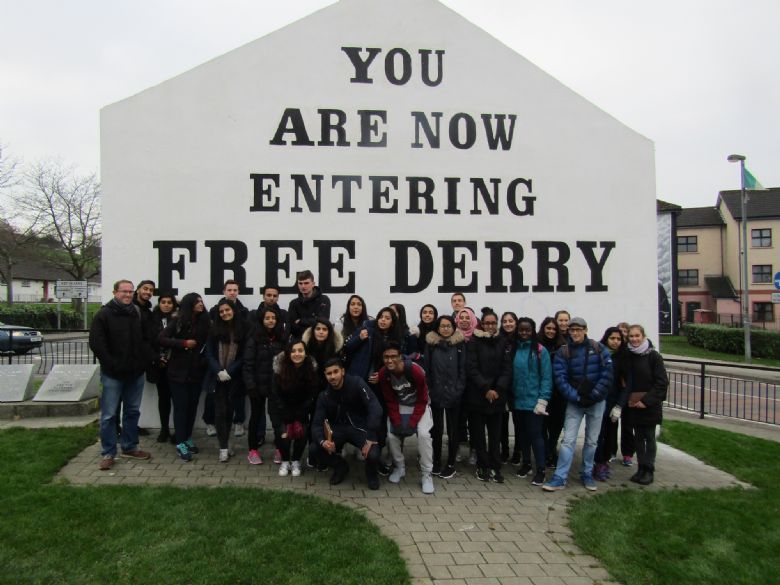 On the last day we did further work in the morning before using the centre's climbing wall and high ropes. which was a nice way to complete the trip. After five days of non stop exploration and fun we were all exhausted but nonetheless had a great time experiencing Northern Ireland. We would like to say a huge thank you to Mr Mace, Mr Nelson, Mr Aplin and Mrs Jenkins for accompanying us on the visit.