Senior House Music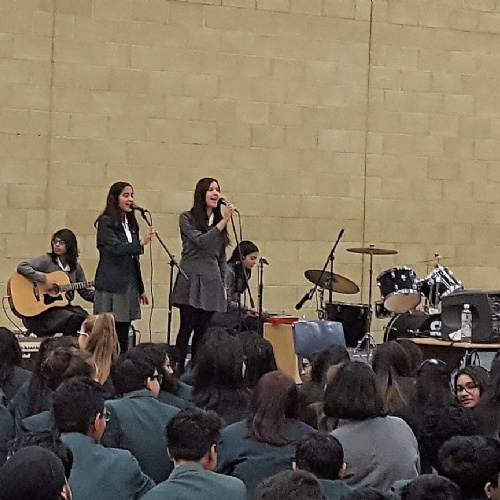 On Friday 10th February, the term was bought to an end with Senior House music. The annual event was competitive, fun and a great exhibition of the musical talent possessed by the upper school. Below is Esha Verma's account.
The event kicked off with Harvey house performing. The first piece was an evocative duet of the song 'city of stars' from the hit movie La La Land. It was a performance that added some romance to the event, scheduled just a few days prior to Valentine's Day.
Following Harvey, was Robinson. One of the highlights was a creative group performance of a medley of pop songs. To add some light-hearted competition, the audience members had to guess the featured songs to receive a prize at the end. The winning house, Seymour, performed third. One of the stand-out performances from Seymour was a rock composition by the band 'Cobra', with Alex Patel on lead guitar, Isaac Ma on bass, Kabir Gill on guitar and Harry Way on drums.
Kedermister followed with some great pieces, alongside playful hosting by John Carlton, which may or may not have involved him flirting with one of the judges. Haddon Ganippa showcased his vocals and the House also served-up a great jazz piece and a rock performance.
Last but not least, was Villiers house, who ended the event in a lively, upbeat way. From the year 11 girls there was a fantastic performance of the hit pop song Baby by Justin Bieber with an added twist to the chorus. The very last performance may have been just a bit of a shock to everyone in the audience. It was an explosive rap piece labelled 'Money Maker'; the performance featured Monopoly money and legendary lyrics, for example 'my net worth is larger than the GDP of Burma!'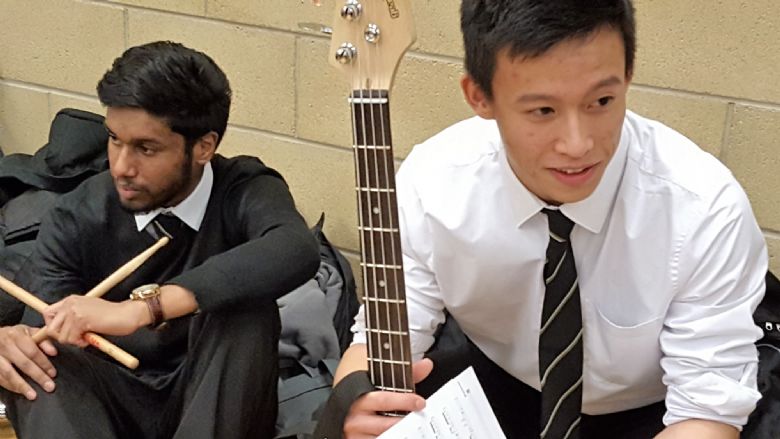 Though the event was great and full of team spirit, at the end of the day, there could only be one winner. The results were close as all of the houses exhibited their considerable talent. In first place was Seymour, second Harvey, third Robinson, fourth Kedermister, with Villiers bringing up the rear. The scores were close as every single house performed well; there were only two points between first and second place. We would all like to thank the guest judges Avi Knight and Manav Khera (ex A Level music students) for coming back from university to assess the whole event, and the teachers who organised it. It was a lot of fun and a perfect way to end the half term for all involved.