Year 7 Kingswood Residential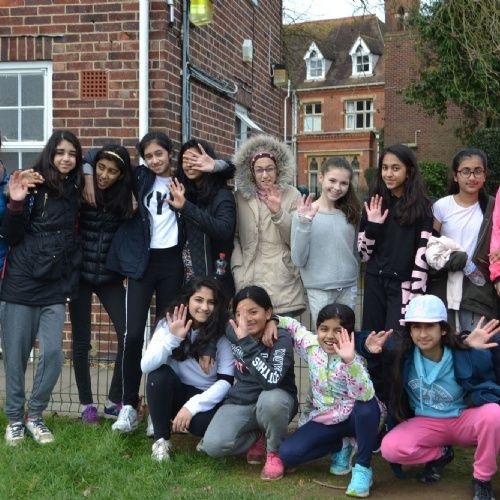 Students in Year 7 recently returned from their visit to the Kingswood activity centre in Kent. The residential was a huge success: it was educational, fun and enabled students to bond even more closely together as a year group.
This article below was written by Udit Khanna and Shreyaan Gangal in 7H.
Day 1 - On the 8 March, Year 7 set out on a journey to Kingswood in Kent. This was an opportunity for students to show their independence and build their self-confidence. After a long and tiring journey we finally arrived there. After quickly leaving our bags in our rooms we set off to our first activity. In our case the activity was the 3-G swing (a giant swing), which was great fun. After dinner we headed off to the campfire and enjoyed a nice glass of hot chocolate. At last we went back to the dormitories to relax and have a chat about the eventful day. Soon we dozed off into a deep sleep.
​Day 2 - After breakfast we were all looking forward to a range of exciting activities. We participated in our morning events, ranging from: team building to Jacobs ladder. After lunch we had a small break outside to play football and chat about our day so far. We then went back to our groups for the activities including orienteering, team tech and zip line. Finally, it was dinner time; we were all starving! After a scrumptious dinner, we headed off to the disco where we all had a blast. By the end of such a busy day we were so tired and asleep early that evening.
​Day 3 - None of us could believe that it was already time to go! After breakfast and our two morning activities: problem solving and nightline we had lunch. We then headed up to our dorms to pack away any final things. We all got onto our coaches and headed off for home.
We would all like to say thank you to all the teachers involved in making this trip possible and in particular to Mrs Close for organising the whole trip.