Year 9 Iceland Visit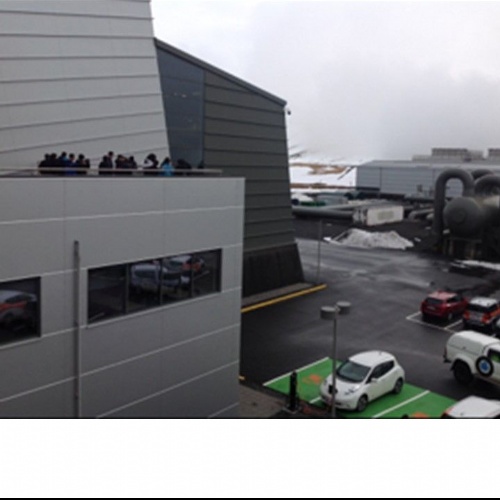 During the Easter holidays, a group of eager year 9 students embarked on a long-awaited journey to the magical country of Iceland. Brandon Zerkhfaooui and Navin Vithana describe more below.
On arrival we had our first opportunity to take in the distintive Icelandic landscape: the endless mountains in the distance, the mesmerising sea thrashing against rocks, and the barren lava fields and outwash plains that form the coastal strip.
From the airport we travelled to the Reykjavik, where we get some free time to eat food and take in the scenery. Then we visited the famous Blue Lagoon, dubbed one of 25 modern Wonders of the World. We rushed into the changing rooms full of excitement, only to have our smiles wiped off. This is because whilst we English people like to change in private, the Icelandic folk seem to do it a bit more openly. As we tried to hide our eyes from the scenes around us we made our way to the lagoon. As we ventured out we admired a jaw-dropping view worthy of us taking time to stand still. For we saw in front of us the steam that is emitted from the surface of the bright blue water with ice-capped mountains in the distance.
However this amazement is short-lived once we are embraced with the bitter cold Icelandic air. The boys, who are without shirts, start screaming and shivering as they desperately run towards the water seeking its warmth! Once out of the cold and in the perfect heat of the water, we begin to explore the comfort of the lagoon. Most of us slapped on white masks of silica mud that is reportedly good for your skin. However, it just made us look like a bunch of teenage ghosts!
A new day begins with a beautiful sunrise in a clear blue sky. It's a relatively normal wakeup call with breakfast being at 7.00am but it's clear not everyone is wide awake. After putting on some layers we head to the coach and travel to Hellisheidi Power Station. As we step out of the bus we are instantly hit with the pungent smell of sulphur, akin to rotten egg. Here we are told about how the geothermal power is generated and distributed across the country. After the presentation we had a bit of time to finish our notes and work, before returning to the hotel for dinner.