Year 10 GCSE Geography Slapton Visit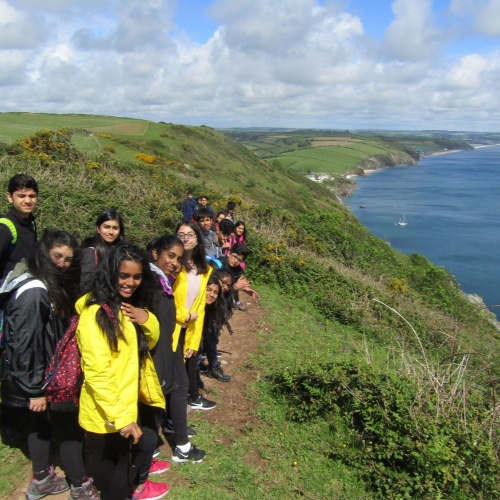 From the early morning of Friday 19th May to Sunday 21st May, the Year 10s visited Slapton in Devon to carry out their geography field work. Hira and Vernujaa describe more below.
When we arrived, we were all mesmerised by the physical beauty of the area, everything was so different from back in Slough: eco-friendly rooms, vast amounts of greenery and the rural atmosphere that surrounded us. Before we could fully digest the scenery, we went to the classrooms to begin our coastal work and meet our designated tutors, Andrew, Gareth and Simon. After an hour of learning the context of the area, we came up with a hypothesis, which was that the further local settlements were located from the main A road, the more deprived they will be. To prove our assumption, we took a short coach journey to Chillington.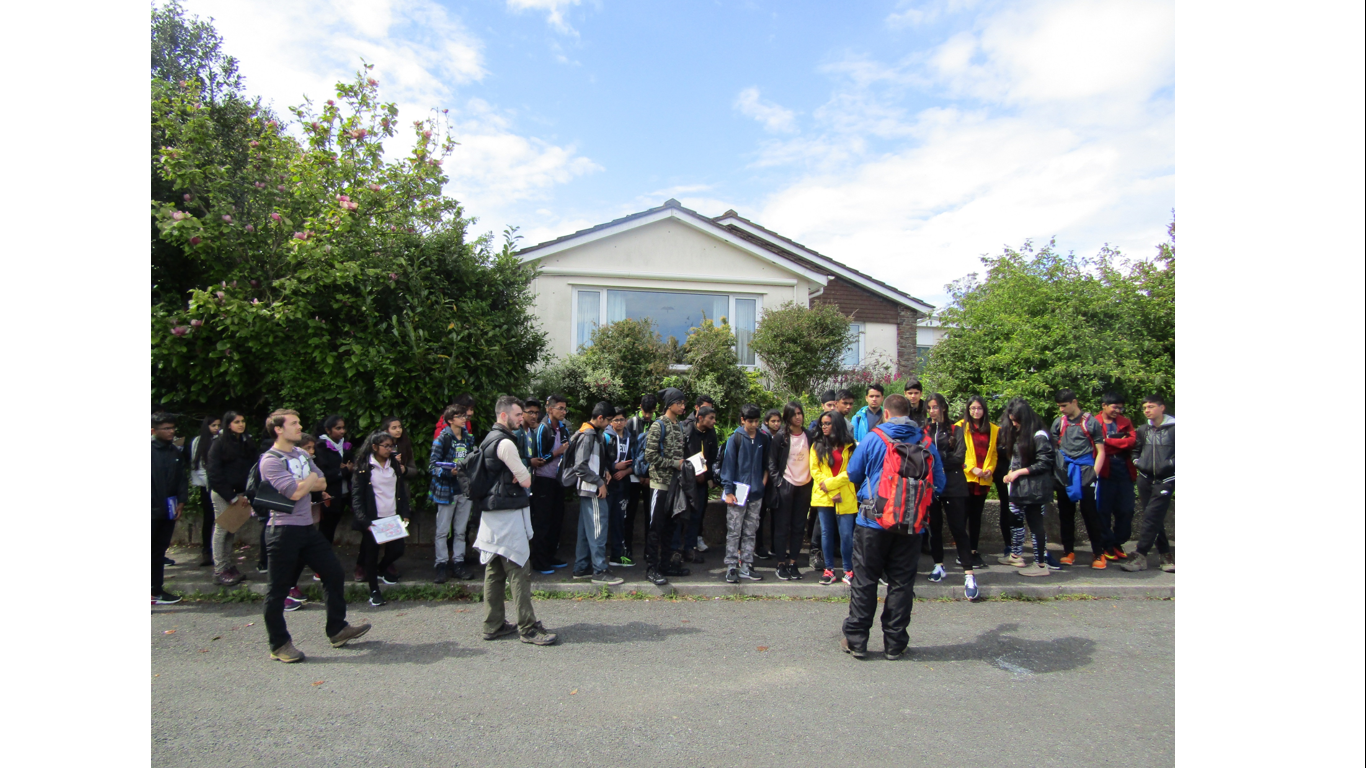 Chillington is a village situated away from the A379. While there we collected a range of data using different techniques. Subjective qualitative data collection involved assessing the environmental quality of the settlement. We also collected quantitative data such as counting the houses and services in the area. It enabled us to see that Chillington was deprived of key services. As exhausting as this all was, we all still had enough energy saved up for our free time. Our day of work was finished, stories were told and the end of the day came swiftly upon all of us.
Early next morning, we were all up, buzzing with excitement, hungry for more knowledge. We filled ourselves up with nourishing food and set off on our coastal fieldwork. After a very bumpy journey, we arrived at Start Point. We were at the very top of a cliff with stunning panoramic views over Start Bay. We had no option but to take pictures of the serene view while sneaking in a few selfies!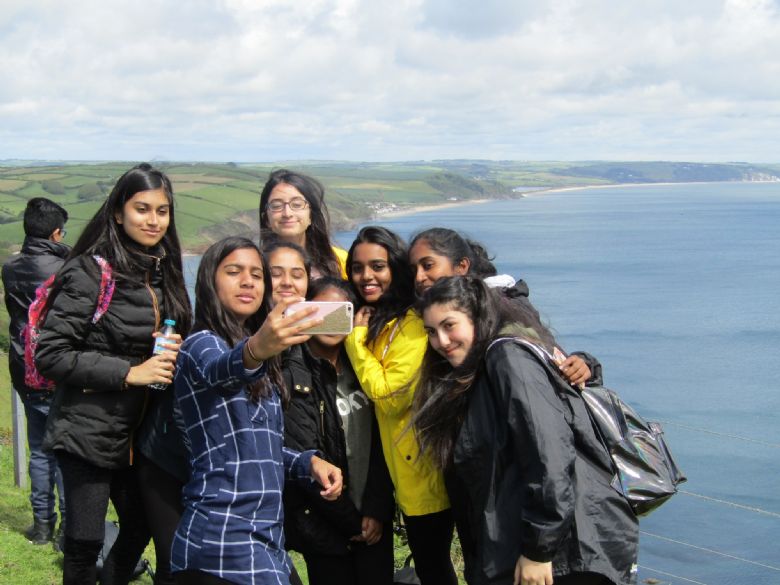 We then trekked north to the lost village of Hallsands. A couple of minutes later after learning about the history of the area, we took a few moments to video blog what we had learnt to enhance our learning. We stopped in various other places as well, including Sunnydale, Torcross, Beesands and Slapton Ley. In all these places, we were constantly making sure we were collecting different pieces of data, to help prove another prediction: the benefits of coastal management will outweigh the costs within Start Bay. We used 5 methods, bipolar scores, beach profiles, cost-benefit analysis, secondary evidence and a lithology survey.
The area requires coastal management due to destructive waves which are caused by the southwest prevailing winds that have a strong fetch. Due to wave refraction, the waves come in at an angle, causing longshore drift. Therefore, as sediment gets taken in, it also gets taken out due to gravity, creating a zig-zag pattern. This gave us all an understanding behind the formation of the coastline here.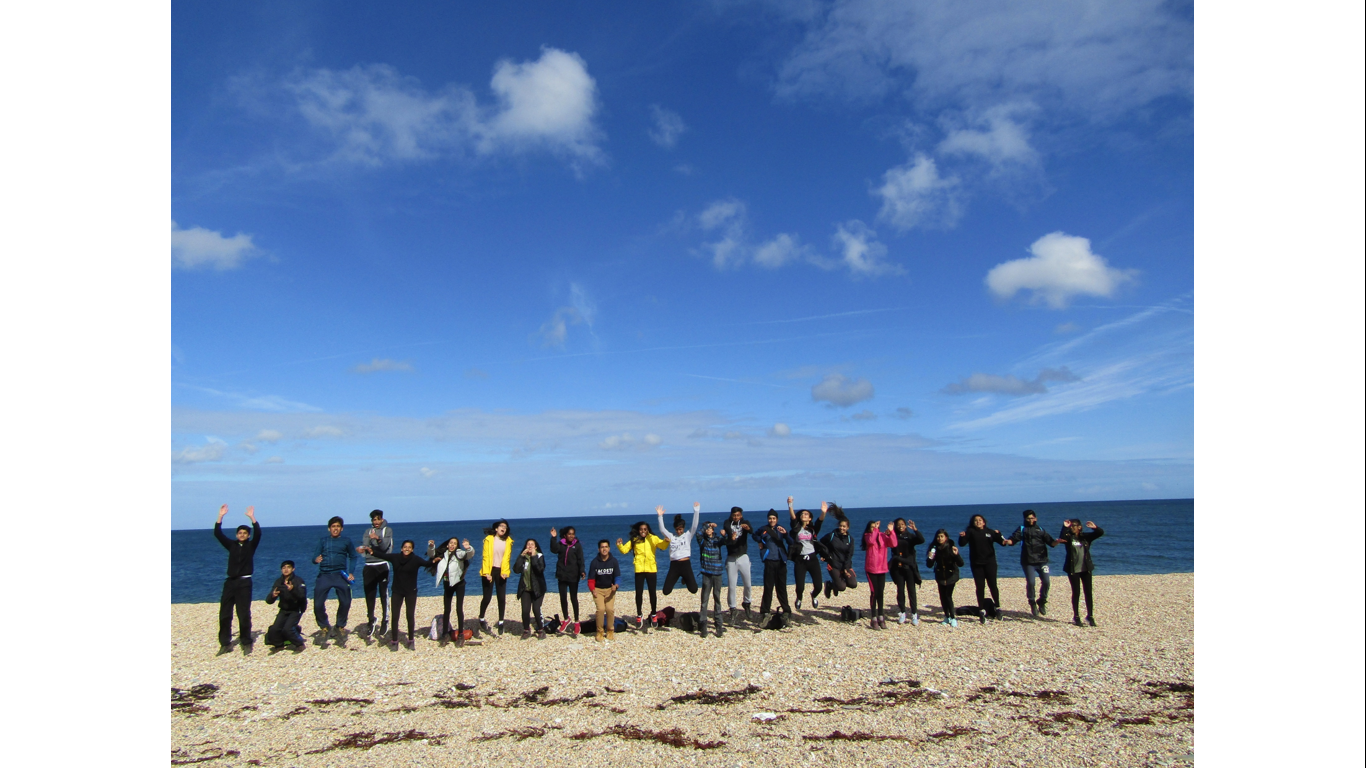 On Sunday morning, we all got up early to pack away our things, and say goodbye to Slapton, which was a shame because it had been a great weekend. We had our last meal, and headed to our final lesson of the day with our tutors. From there, we took a short trip to Slapton village, which was in close proximity to the centre. Again, we used the different methods to help reach an overall conclusion for our hypothesis. After a few hours of work in the sun, we headed back to the centre and analysed our data, it was the perfect ending for our time in Slapton. It was time to say our last goodbyes to our tutors and for the 'Langleyians' to head back home.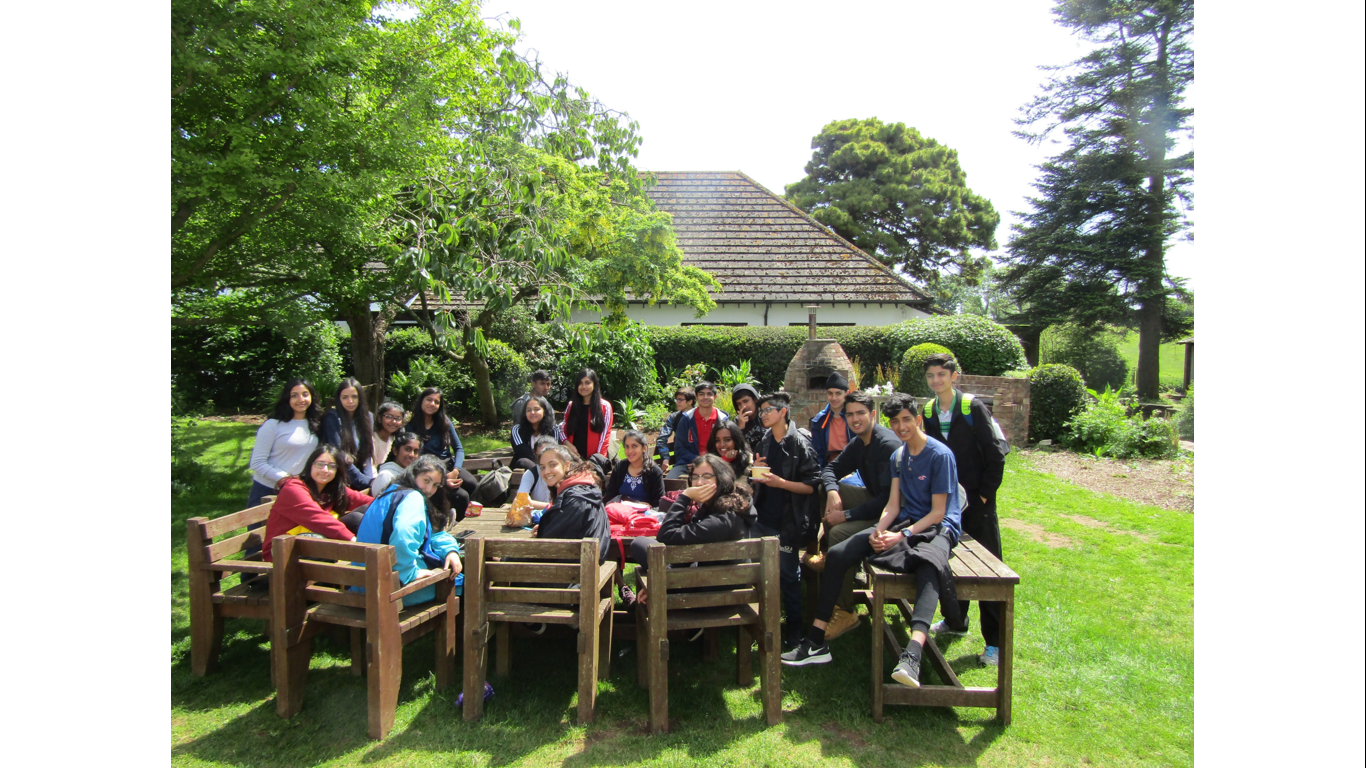 All of our year 10 geographers loved spending their weekend in Slapton and experiencing a taste of the country life! Slapton was an superb trip filled with memories and lots of work. Studying the coastline first hand was very helpful, and for this we would like to thank Mr Aplin, Mr Mace, Mr Nelson, Ms D'Authreau, Mr Wilkinson as well as the team at Slapton Ley Field Centre for accompanying us on this trip and giving us the opportunity to enhance our knowledge.