Year 10 Duke of Edinburgh Training Expedition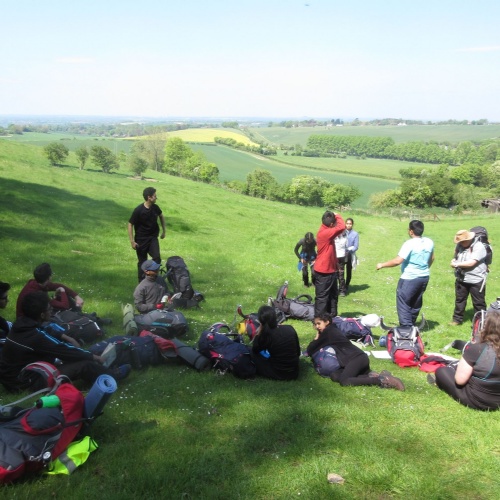 On the 7th of May, a group of year 10 students set off for the start of their practice expedition for their Bronze Duke of Edinburgh's Award. It was not only to be a fun and new adventure for us to embark upon, but also a test of both our physical and mental endurance. The following account was written by Karishma Khosla 10S:
The trip began when we met at school at 8:00am on Sunday morning. After assembling in the old gym, we got on the minibuses and drove to the Chilterns. Before setting off on our expedition, we went over some key points: orientating the map, adjusting our bags for maximum comfort and tightening our boots for extra support. We were ready.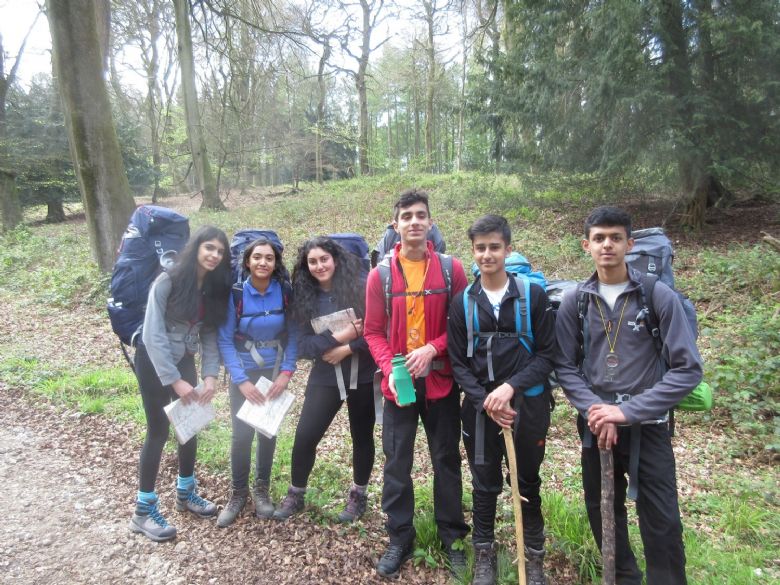 On day 1, a teacher was assigned to each group to help us to sharpen our map reading skills and give us some sage advice. As the day went on we had to be increasingly independent in navigating along our route. It was also important to motivate one another as we all started to tire. Reaching the campsite felt like such an achievement and once we'd put up our tent and set up the trangias (our camping stoves) each team began to relax and have some fun.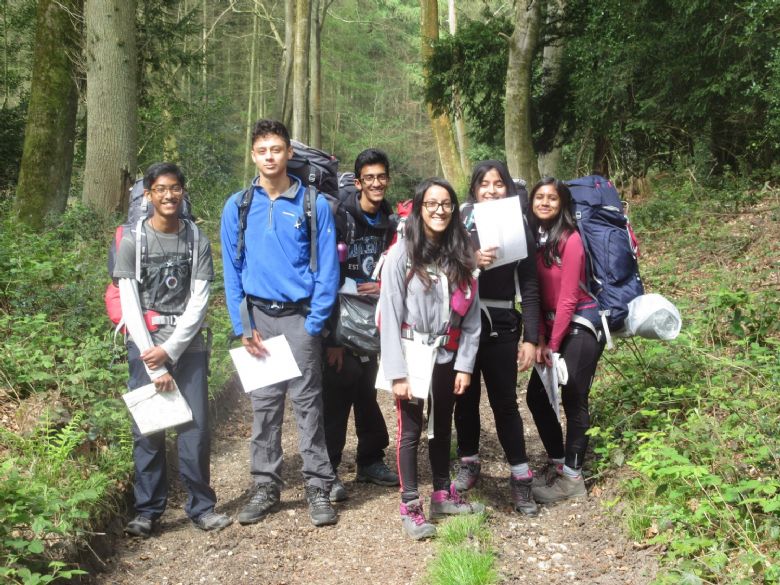 Day 2 was an early start. We woke to Mr Podbury running around each of our tents at around 5:45am! It was worth it as an early start meant an early finish. We tried to cover the route as quickly as we could on day 2 as the idea of finishing and returning to school really motivated us all. The expedition was enjoyable, memorable and the success of finishing was exhilarating. Despite all the challenges I look forward to our final assessed expedition in July.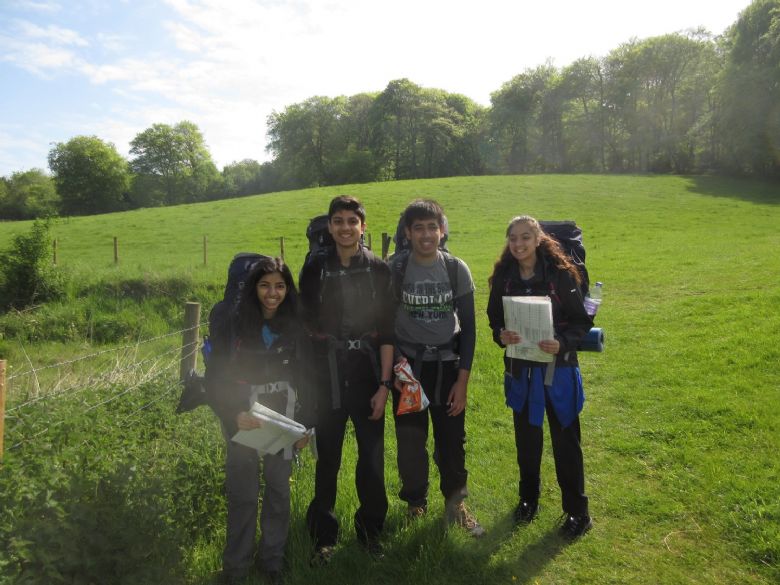 This was a new experience for me as well as for many others but it was very fulfilling and it allowed us to develop a new array of skills. Personally, I think DofE is a great challenge and a new adventure and so I'd like to take this opportunity to thank the staff involved.