Year 8 Boppard Visit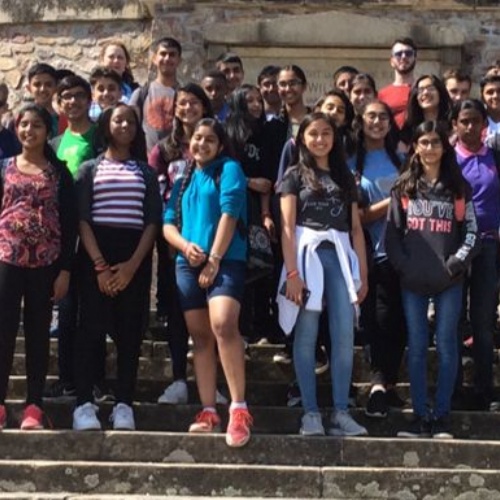 On Monday 5th June, 40 students and 4 teachers gathered together early morning to embark on a fabulous journey to Rhineland, one of the most attractive areas of Germany. The visit was designed to enhance our German language skills while exposing us to the local culture through visits to places of interest. Amolika Bansal in 8K explains more below.
We arrived in Boppard, Rhineland after enduring a long 13 hour coach journey, going through the Eurotunnel to get to France, Belgium then finally Germany! Immediately we set off to have dinner then went for a walk and went to sleep.
Next morning, we set off for our German lesson delivered by native-speaking tutors. All of us were separated into two groups, one for those who had done German for two years and the others which had only done it for one year. The lessons were fun and interactive. We learnt vocabulary which we could use when visiting places on the trip. After this we went to Rheinfels Castle to see the ruins and learn some of the history in the area. There was a beautiful view of the River Rhein and we took a tour exploring the dungeons and the mines inside the castle ruins.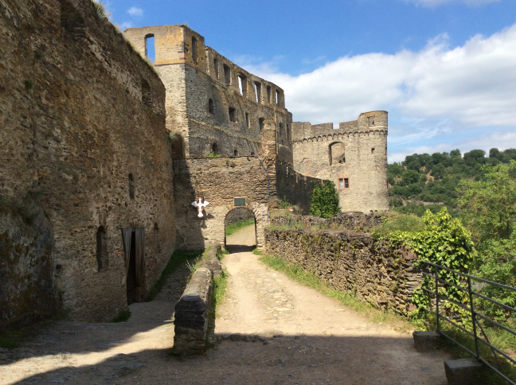 After leaving the castle we visited Rüdesheim, a beautiful nearby town, where we took a cable car ride. The view was spectacular and you could see everything well. Then we explored the town and had an ice-cream which cooled us down on a very hot day. We finished the day at a bowling alley. It was really fun and gave us a good opportunity to interact with others during the game.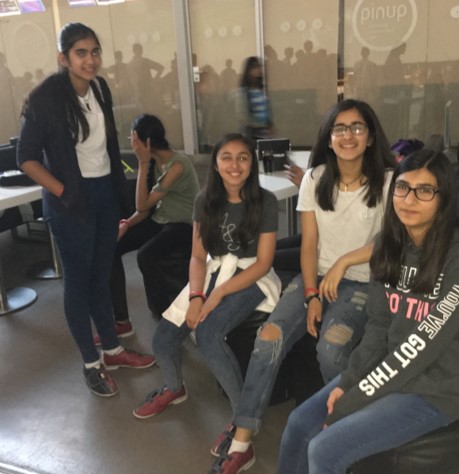 The next day began with another German lesson. Everyone enjoyed it and learnt something new. In the afternoon we went to the town and had a lovely time talking to locals and using the words from the lesson. After we had dinner, we went to the Taurus Swimming Pool. Everyone jumped in and had loads of fun swimming and playing around whilst interacting with one another. There were slides and lots of fun things to do and we even had a chance to use the outdoor pool for a bit. It was a lovely experience for us all.
On the fourth day, we headed off to Phantasialand, one of the best theme parks in Germany and had a day full of adventure, discovery, fun and relaxation. On the last day we returned back home.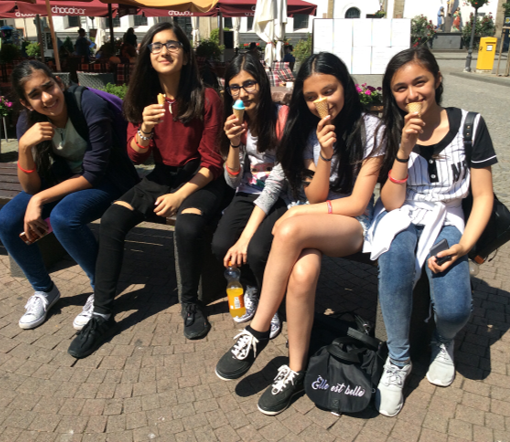 Overall, it has been a fantastic experience for us all. We learned a lot about the language through the lessons and just conversing with the locals and also about the history through the trips to the castles. I would like to thank Ms Francis especially for organising the trip as well saying a massive thank you to Mr Wilkinson, Mr Batsman and Mrs Roberts for helping on the visit and making it so memorable.