Year 7 History Trip to Warwick Castle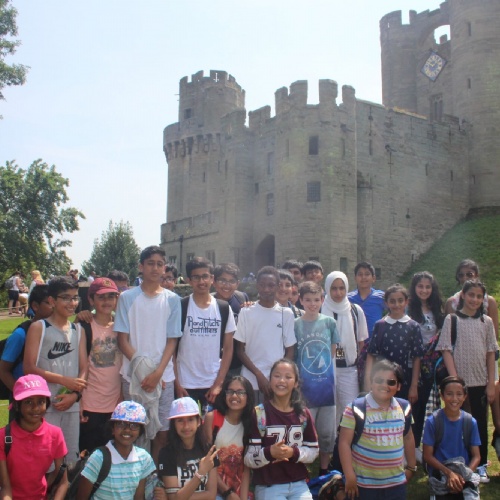 In June year 7 pupils visited the wonderful Warwick Castle, organised by the history department. They learnt how the castle has changed over time, and found out more about the weaponry and armour that was used throughout the Middle Ages. I think everybody thoroughly enjoyed the trip and it was a great opportunity to have an insight into Medieval life and warfare. Ahmed El Akehal in 7H descibes more below.
Upon arriving at our eagerly anticipated destination, the teachers took us to see the trebuchet show. Trebuchets were used extensively during the Medieval period, particularly in siege warfare, as they could hurl projectiles of over 15 kg in weight at up 150 mph. The trebuchet at Warwick castle is currently the largest working medieval weapon of its type and it stands at an impressive 18 metres high and weighs over 22 tonnes! Unfortunately, when we visited the trebuchet wasn't working but our guide explained how it was used to fire anything from flaming boulders to break castle walls, to beehives or even dead plague victims to try and target the people living inside a castle. Although, we couldn't see the trebuchet in action, we still enjoyed finding out about how feared it was as a weapon in the Middle Ages.
Next, we went to explore the castle interior and its grounds. Firstly, we climbed on to the castle walls, and the long, twisting spiral staircases definitely didn't help! After 10 minutes of scaling the arduous steps, we finally reached the top of the walls. The views from the walls made the effort of climbing seem worthwhile. The highest tower in the castle was over 36 metres high and you could see many arrow slits for both crossbows and longbows. Once we had climbed down, we made our way to the King's hall where there was a display of weaponry, including swords, guns and even full sets of armour.
After eating our lunch, we continued the tour by watching a birds of prey show. There were many birds, some of which are highly endangered like the Lammergeier. Our guide explained how useful birds of prey were for hunting in the Medieval times, especially if there was a poor harvest as people would depend on what the birds could hunt. Some birds were incredibly large and one of them, the Andean Condor, had a wingspan of over 3 metres. At the end of the birds' "work" they all received some meaty treats as a reward for their excellent show.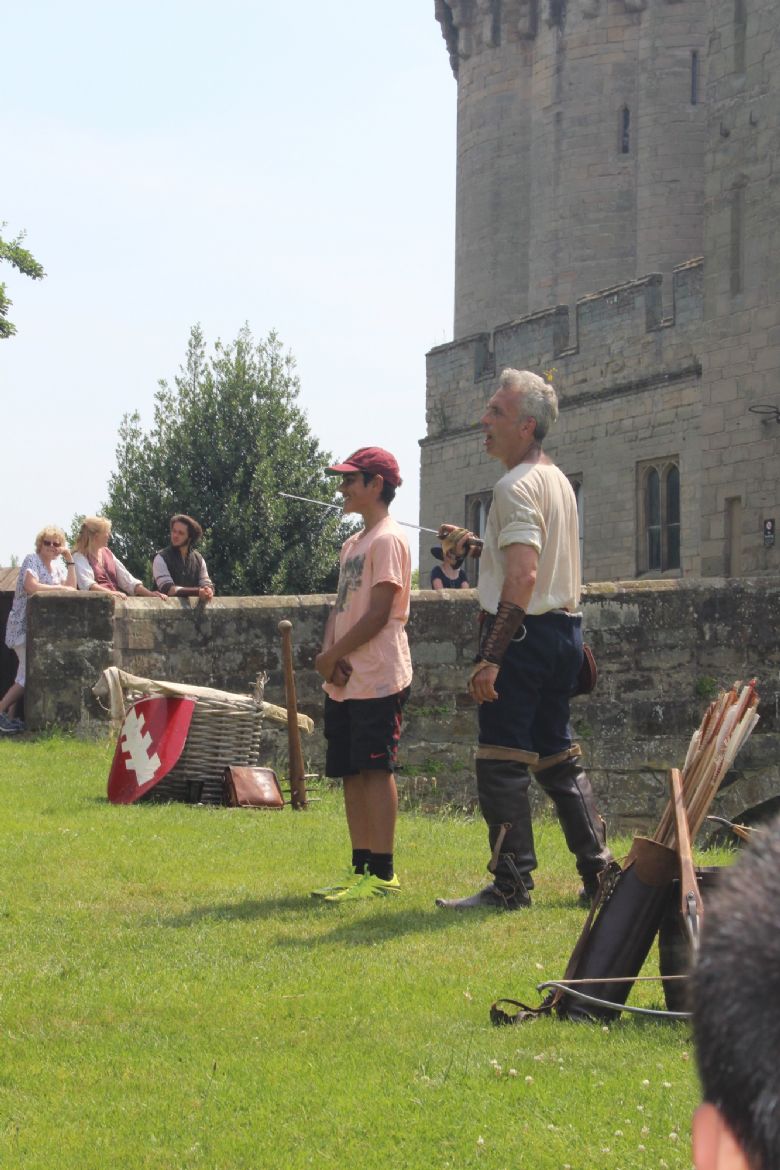 Following this, the teachers gave us some free time to roam around Warwick Castle and its many stalls and gift shops. The gift shops proved to be incredibly popular amongst some of the students and there were many quirky items students bought, ranging from toy wooden swords to sets of genuine swan quills with ink pots.
Before returning home, we had one more event to visit, which was my favourite: the Medieval weapons showcase. It started with a demonstration of the longbow against a traditional hay target. Our guide explained how much more a bowman would earn compared to other jobs of the period, like blacksmiths. This was because learning how to use a longbow was very challenging and it took many years to master. We were also shown other popular weapons of the Middle Ages, like swords and maces (spiked metal balls which were swung from a chain). Lastly, the weapons expert demonstrated the crossbow. It was invented towards the end of the Medieval era and it could fire arrows, more accurately and over longer distances, while being much easier to master than a longbow, allowing many more people to learn how to use it.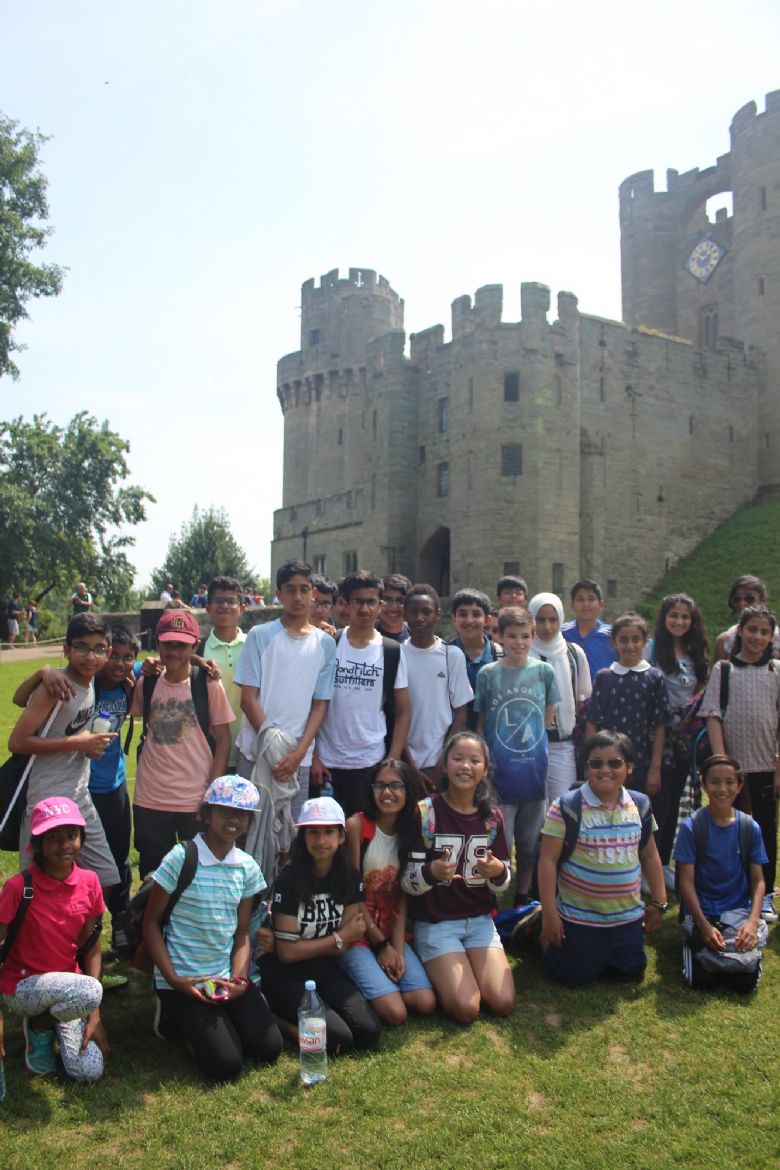 Finally, we departed back to school after a fun-filled and educational day at Warwick Castle. I'd like to thank Mr Wolters, Mr Langford, Mrs Clark, Mr Mitchell, Mr White and all the other members of staff who looked after us and made this trip possible. It was a really good experience and we thoroughly enjoyed it.