Year 7 Geography Trip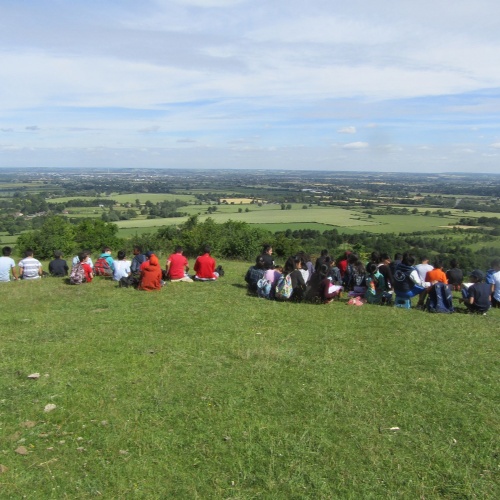 As part of our year 7 geography course, the students enjoyed a visit to the Chiltern Hills to learn about the physical geography of the area and how the planned High Speed 2 railway might affect the local community. This article was written by Anvita Sharma & Salina Parkash in 7V.
The Chilterns is an Area of Outstanding Natural Beauty. We witnessed this for ourselves as we walked along our route, enjoying breath-taking views from Coombe Hill and enjoying the peace as we walked through the woodland. We even got to see the Prime Minister's weekend retreat, Chequers! It was a great experience, but aside from all the fun we also learnt some geography and conducted a number of data collection techniques.
One experiment was measuring soil acidity along a transect. To do this we collected samples of soil from different heights up a slope, filtered it with distilled water and some solution to test the pH level. If it turned yellow then the soil was acidic but if it turned green in colour, the soil was alkaline. This experiment related to the geology of the Chiltern Hills, where both clay and chalk are present.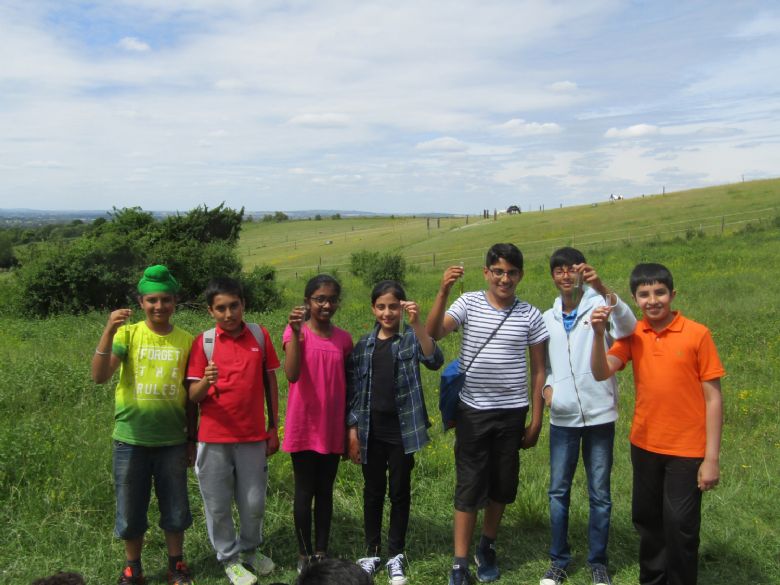 In the afternoon after we had finished our experiment we headed back to Princes Risborough on the coach. As we were on the coach we were writing questions that we were going to ask the public, so we could find out what they thought about HS2 and perhaps have a bit of free time if we got our work done.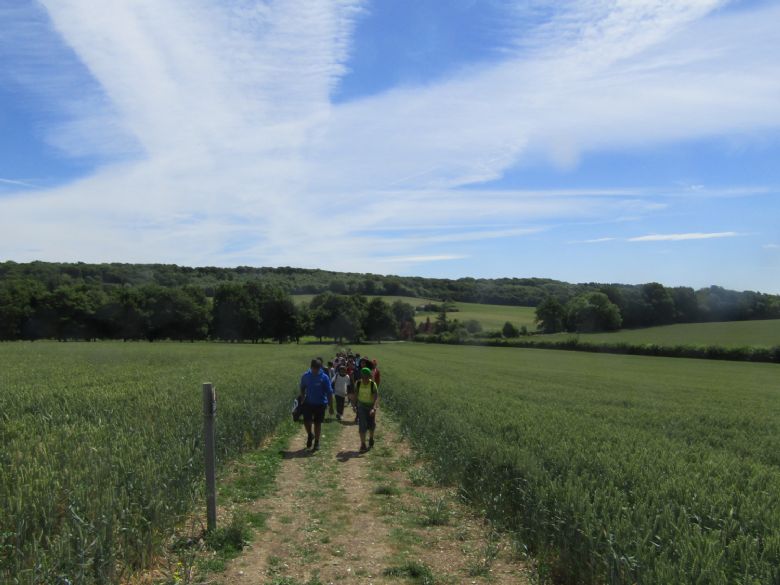 We got off the coach and split into three's, we had to ask five members of the public 10 questions about HS2. One of the questions we asked was "Do you think HS2 is worth 54 billion pounds?" Most of our responses were negative and people thought it was preposterous and a waste of money. Several people we came across did not like HS2, but we then came across a lady who had an unbiased opinion as she was not a local. She thought that HS2 was good economically and financially because the quicker transport would help the country, even though the environmental impact could be bad.
After this we then had a bit of free time to explore and buy things, we then went back to school. Overall, we had a lovely time at the Chiltern Hills and really enjoyed our first geography trip at LGS.