Destinations
Langley Grammar School students predominantly move on to higher education courses at a range of well-regarded universities including Oxbridge and Russell Group institutions.
We do not routinely publish individual destinations of students. However, the following information summarises the most popular choices for the cohort of Year 13 students - shown in the picture below - who left the school in summer 2021.

University destinations will vary from year to year for a whole range of reasons. Here are the most popular universities for this particular group of students.....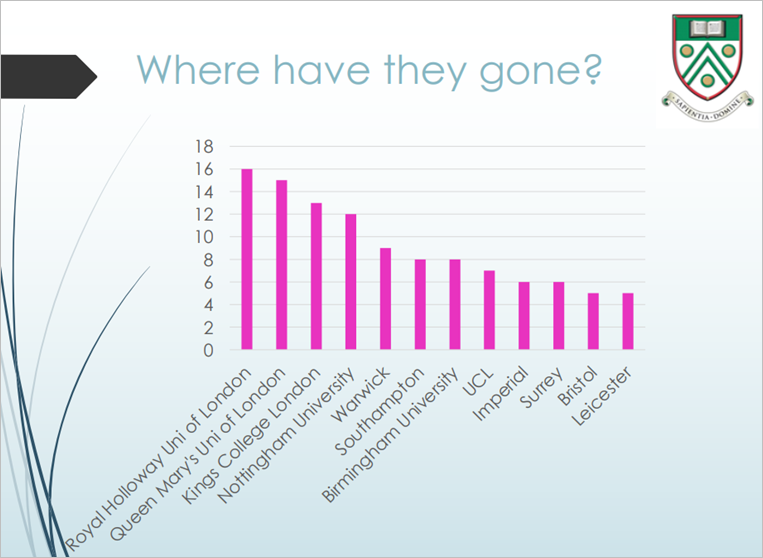 Here are the 12 most popular courses for this group. The full range of courses applied for is much wider than this, with another 40 or so students studying a range of arts, humanities and creative subjects.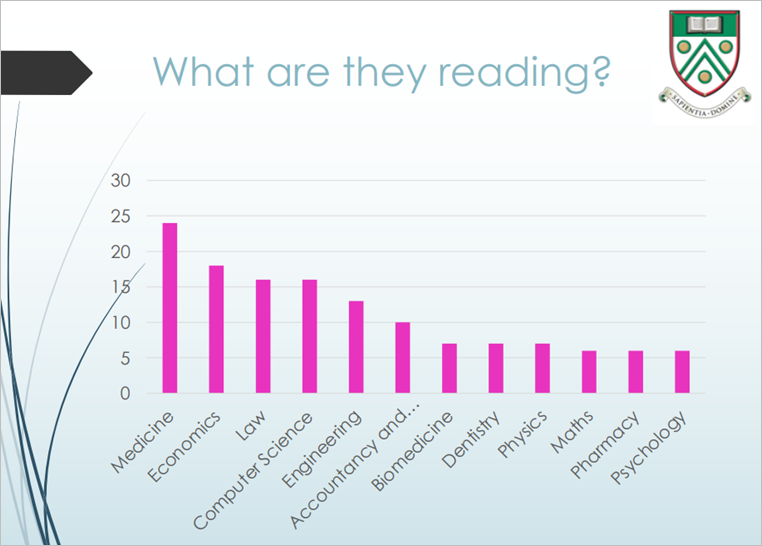 While the majority of students from Langley Grammar School will go on to relatively traditional higher education courses, a small but increasing number are applying for higher-level apprenticeships in finance of engineering fields.